Are You Ready to Invest in Real Estate in Your IRA?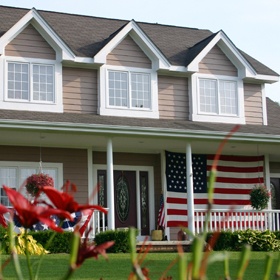 Every asset class has its heyday. Many believe that real estate is in the midst of one today. Inventories of new stock have been significantly lower recently, with about 1 million fewer annual units being produced compared to the past 30 years. Interest rates are at 40 year lows. Rents on single family properties have risen and pricing in some markets is depressed below the cost of building right now. These facts make buying comparably more affordable than renting today than in any other time in recent history. It also makes being a landlord a more attractive option than in previous years to serve the growing needs of those who are not buying. In fact, some predict that the opportunity to enjoy positive and growing cash flows on real estate is likely to continue for the next decade as renter demand increases. Owning rental property may also be an ideal investment for your IRA.
There are risks involved and not all real estate professionals are well positioned to advise clients on real estate for investment. The fact is that real estate investing can be complex. There are title issues, inspections needed, and, often times, hidden maintenance and repairs required. Proper due diligence includes understanding local jurisdiction's requirements, tax compliance, capitalization rates, cash-on-cash returns, and internal rates of return.
You say you don't have the expertise to make a decision about a real estate investment? A valuable resource that can help is an experienced and licensed real estate investment advisor with a Certified Investor Agent Specialist® (CIAS) designation. These are real estate experts in your local inventory that are adept at navigating the REO (bank owned) and short sale properties, as well as the occasionally value-priced, classic real estate. These advisors are specialists in working with investors. They are also looking to build long term relationships with their clients. Their successful real estate-investor-clients are able to leverage their equity to buy more property over time to produce ever growing passive income. The advisors get paid when the investors buy or sell. So, the investors' success is in the advisors' best interest. These real estate investment advisors know the risk factors of an investment and can act as quarterback to identify the team of resources essential to your success.
5 key team members you may need when considering real estate and, perhaps, other alternative investments in your IRA:
CPA - Tax implications of a property and the method for holding title

Real Estate Attorney - Title issues and understanding a bank owned property's purchase addendums

Inspector/General Contractor - Maintenance & repairs

Real Estate Investment Advisor, CFP, or other Financial Advisor - Investment returns, property management, & leasing counsel

IRA Administrator, such as The Entrust Group – Self-directed IRA custody
If you don't have a trusted advisor in each of the categories above, a CIAS or other real estate advisor should be able to direct you to one.
About Pamela Hughes
Broker/Realtor™, Certified Real Estate Analyst™, Certified Investor Agent Specialist®, Platinum REO/Equator Certified, Certified Distressed Property Expert®, International Previews Property Specialist
Coldwell Banker Bain, Mercer Island, WA