Entrust Employee Spotlight: Patrick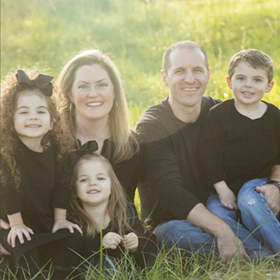 Estimated reading time: 2 minutes
Meet Patrick, he is a Regional Business Development Manager and has a hybrid position with Entrust. His responsibilities include working as a Business Development Manager and educating investors about self-directed IRAs, as well as training and managing the Business Development Managers within his territory (Central and Eastern Time Zones). He has been working with Entrust since 2005, and became a Business Development Manager in the summer of 2012.
Patrick really enjoys the flexibility he has as a manager. Each quarter, his team sets production goals and in his opinion, he says they have quite a bit of flexibility in how they go about meeting those goals. He believes in the service Entrust provides and he truly enjoys explaining self-directed IRAs to prospective clients and others that call the office. His special skills include having the ability to explain self-directed IRAs, which can seem a bit abstract to new investors, in simple and understandable terms. His professional skills and industry experience has helped him become the top producer for the company every quarter, for the last four years.
Patrick says a fair amount of investors (as well as the professionals that work with the investors) are completely unaware that they can purchase alternative assets within their tax deferred IRA/401(k). So the most common question he comes across is: "Why haven't I heard of self-directed IRAs before?" Patrick and his team are working hard to bring awareness of our industry to the general public.
On his free time , Patrick loves spending time with his wife and children. As well as coaching, working out and napping. He also enjoys writing and giving sermons. Patrick is originally from Eureka, Missouri, which is a small town 30 miles west of St. Louis. He currently lives in Raleigh, North Carolina with his family and loves that he is 2 hours from the ocean and just over 3 hours to the mountains.
A fun fact about Patrick: Him and his wife had three kids in one year (there were twins involved!) Thank you Patrick for your enthusiasm and passion for the services we provide at Entrust! To learn more about employees at The Entrust Group, please visit our Entrust News page here.