What the 2016 Presidential Candidates Have to Say about Retirement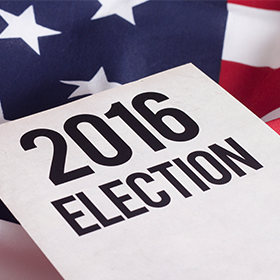 Estimated reading time: 2 minutes
This is the first article in a series of article blog posts on how the November 2016 U.S. presidential election might affect the stability of retirement prospects, savings, and Social Security. I want to shed light on what an aging public in the United States has to look forward to and what the current candidates have announced they would like to see become public policy if they are elected in November.
Although the United States permits any registered party to nominate a candidate for president, two major parties have dominated politics for the last 200-plus years. While their platforms and the characteristics that define their likely adherents have changed, their names—Republican and Democratic—have remained approximately the same for 150 years. By characteristics, one can run as a Democrat and be more of a socialist than a centrist. A Republican candidate can lean to the right a little bit or a lot.
To that end, it is important to consider that the parties' platforms represent characteristics that the parties themselves define as being either Republican or Democratic. Then, we must also consider the influence that specific candidates have on the final nominees and the platforms they will run on.
To narrow the perspectives of the two major parties, theses posts, will consider the positions of the three leading candidates (in alphabetical order)--Clinton, Sanders and Trump—have taken regarding retirement financing for the public. Broadly speaking, this includes Social Security, employer pensions (401(k)s, 4013(b), individual retirement savings accounts (IRAs), and other qualified and non-qualified plans. All of these affect the ability of the citizens and residents of the United States to take care of themselves financially in their retirement years.
How we think about retirement has changed over time: When we retire. How we finance our retirement. What we do in retirement. Many of those changes are the result of the nuances and impacts of federal and state government policies. Public laws and regulations have a significant impact on how much citizens and residents are able to save for their future livelihood. We will review some of the more significant rules and overarching laws and comment on their impact in the constantly changing demography of the United States.
We believe that this is an important time in our nation's history. An informed public is essential, especially when it concerns individual wellbeing and financial security.
Next post: 7 Ways Retirement Demographics Have Changed in 80 Years
For more information about retirement planning, please click on the image below to visit our Entrust Learning Center for additional resources.