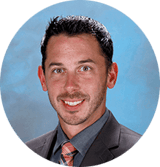 Tony Unkel
Business Development Manager at The Entrust Group
Tony serves Entrust's Northeast region as Business Development Manager. He spent 10 years in sales and relationship management positions, and an additional eight years in the real estate and retirement industries. He joined the retirement industry during his previous employment and has traveled all over the U.S. by participating in engagements relating to fiduciary obligations and insurance regulations under the Employee Retirement Income Security Act of 1974 (ERISA). He's worked directly with Plan Sponsors and Financial Advisors in the qualified retirement plan space for a number of years and really takes pride in his professional experiences and knowledge gained along the way. Tony is a proud member of the American Society of Pension Professionals and Actuaries (ASPPA) and the National Association of Plan Advisors (NAPA). He holds a Bachelor Degree in Criminal Justice from Fairleigh Dickinson University in Teaneck, New Jersey.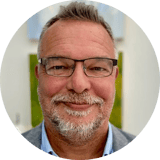 Paul Karrlsson-Willis
CEO at Invest Justly
Paul Karrlsson-Willis is the CEO of JUSTLY Markets, a division of Ideanomics. As an impact broker dealer with a crowdfunding platform for privately-held ESG firms, JUSTLY helps find institutional and/ or retail investors for companies with missions of improving Environmental, Social, and Corporate Governance challenges. Prior to his role at JUSTLY, Paul was a Managing Director at StoneX, a Managing Director at INTL FCStone Financial. Inc, a Managing Director of Cabrera Capital Markets, and the President of Marco Polo Securities. Paul started his career at Fidelity, where he spent 25 years in leadership roles building out businesses in everything from International Trading to US Institutional Sales.

Paul is passionate about the need for businesses to make an impact, in addition to generating revenues and mitigating risk. He has his certificate in Financial Success for Nonprofits from Cornell University, and had held leadership roles at the CEO Commission for Disability Employment, the National Down Syndrome Society, the Flutie Foundation, and the Special Olympics.