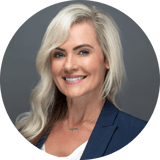 Mindy Gayer
Business Development Manager at The Entrust Group
Mindy Gayer leads The Entrust Group out of the Nashville, Tennessee office which serves the Southeast Region. She joins Entrust with over 13 years of sales and relationship management experience, seven years of banking experience, and eight years of retirement industry administration experience.

Holding a Bachelor's Degree in Business Management from Southern Illinois University in Carbondale, Illinois, Mindy takes a lot of pride in her business and financial background. The retirement industry has always been of interest to her, and something she is very passionate about. She believes there is a strong need for more education to the general population on the importance of having a retirement plan and goal. Ultimately, Mindy aims to provide that education to all individuals on their options for diversifying their retirement portfolios using alternative investments through a Self-Directed IRA.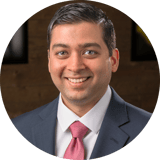 Chirag Hathiramani
Chief Investment Officer at Upside Avenue
As the Chief Investment Officer for Upside Avenue, an award-winning non-traded multifamily REIT, Chirag Hathiramani is responsible for executing Upside Avenue's growth strategy. Chi specializes in identifying and acquiring multifamily investments throughout the United States sunbelt region for the parent firm's institutional, family office, and high-net-worth clients. Chi also leads the institutional equity and debt capital raising activities and provides strategic oversight of the company's overall portfolio composition and performance.

With more than 13 years of commercial transaction experience, Chi brings deep expertise in the acquisition and asset management of multiple asset types, including multifamily, student housing, office, and retail. Chi plays a crucial role in developing the firm's market presence, uncovering profitable opportunities, leading the underwriting, structuring, negotiation, and closing of new acquisitions. Chi also provides support for the company's equity and debt capital raising activities.

Chi currently serves on the board of Chinmaya Mission Austin, a non-profit organization dedicated to the service of humankind.

He holds a B.S. in Property Management from Virginia Tech, an M.S. in Real Estate from Johns Hopkins University, and an MBA from Georgetown University.