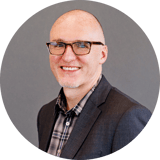 Bill Neville
Business Development Manager at The Entrust Group
Bill Neville joined The Entrust Group over nine years ago through his initial role as Manager of Operations for the company's franchise program. When the program was discontinued, Bill stepped up to the task of managing the Compliance and Internal Audit departments. With a keen eye for detail and gaining valuable insights into the IRA industry, Mr. Neville kept Entrust's educational programs and internal processes in line with industry regulations.

Bill actively takes pride in the company's growth and success, and is currently the Business Development Manager for Entrust's San Francisco Bay Area office.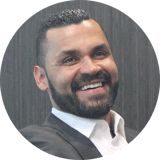 Verlin Gradney
Founder at Mindset Startup Academy
Verlin came to the startup ecosystem from the institutional space with intentions of building an early stage 'co-investment fund'. And he learned very quickly that the startup ecosystem had created a far too romantic view of how the process of capital raise actually works. More importantly, Mr. Gradney realized that there was no free platform in existence which teaches Founders the process of Investor Due Diligence. So, they put their investment fund on hold for a few years to focus on providing free education to the startup industry. To date, Verlin has interviewed nearly 2% of 5,000+ professional early stage investors / funds in the U.S. (VCs, Micro VCs, Angels, etc.).