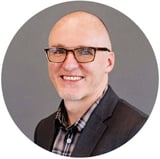 Bill Neville
Business Development Manager at The Entrust Group
Bill Neville joined The Entrust Group over twelve years ago through his initial role as Manager of Operations for the company's franchise program. When the program was discontinued, Bill stepped up to the task of managing the Compliance and Internal Audit departments. With a keen eye for detail and gaining valuable insights into the IRA industry, Mr. Neville kept Entrust's educational programs and internal processes in line with industry regulations.

Bill actively takes pride in the company's growth and success, and is currently the Business Development Manager for Entrust's San Francisco Bay Area office.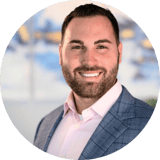 James Reid
CEO at The Investa Group
At age 8, James started to work for his father's company, Reid's Tree Service. Among many things, his father taught him how to work hard and to provide customer satisfaction, one client at a time. He dreamed of owning a company like his dad, and at age 13, he started a lawn service. While completing high school, he hired a crew so he could focus on school and grow his business at the same time. College offered him the opportunity to learn more about the industry and business. While attending college, he opened a Garden Center to provide his clients the best quality plants and materials.