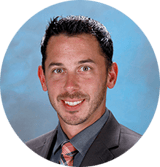 Tony Unkel
Business Development Manager at The Entrust Group
Tony serves Entrust's Northeast region as Business Development Manager with his offices located in New Jersey. He comes to Entrust having spent 10 years in sales and relationship management positions, and an additional eight years in the real estate and retirement industries. He joined the retirement industry during his previous employment and has traveled all over the U.S. by participating in engagements relating to fiduciary obligations and insurance regulations under the Employee Retirement Income Security Act of 1974 (ERISA). He's worked directly with Plan Sponsors and Financial Advisors in the qualified retirement plan space for a number of years and really takes pride in his professional experiences and knowledge gained along the way. Tony is a proud member of the American Society of Pension Professionals and Actuaries (ASPPA) and the National Association of Plan Advisors (NAPA). He holds a Bachelor Degree in Criminal Justice from Fairleigh Dickinson University in Teaneck, New Jersey.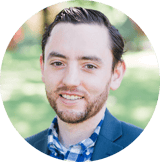 Dan Croce
Asset Management at Birgo Capital
Daniel is co-founder and principal of Birgo and is primarily responsible for overseeing capital markets, investment strategy, and portfolio performance, in addition to various internal organizational functions. Prior to co-founding Birgo Capital, Daniel assembled and oversaw an independently syndicated portfolio of multifamily real estate investments. His experience in alternative investment management includes financial and strategic oversight of over $400 million in private fund assets, spanning the real estate, private debt, venture capital, and private equity asset classes. Daniel began his career with Ernst & Young in Pittsburgh.

Daniel holds a Master of Science degree from the University of Virginia and a Bachelor of Arts from Grove City College.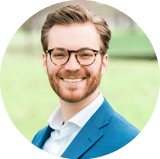 Josh Fischer
Acquisitions & Development at Birgo Capital
Josh is principal of Birgo and is primarily responsible for all aspects of
acquisitions including prospecting, deal screening, underwriting,
negotiations, due diligence, and closing. He has successfully sourced
and closed on approximately $160 million of investment real estate.
Josh also oversees capital raises for funds, Birgo's commercial real
estate portfolio, and all fund marketing campaigns. Josh began his
career with Sunset Capital Group.

Josh earned a Bachelor of Science degree from Grove City College.