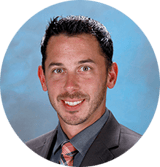 Tony Unkel
Business Development Manager at The Entrust Group
Tony serves Entrust's Northeast region as Business Development Manager. He spent 10 years in sales and relationship management positions, and an additional eight years in the real estate and retirement industries. He joined the retirement industry during his previous employment and has traveled all over the U.S. by participating in engagements relating to fiduciary obligations and insurance regulations under the Employee Retirement Income Security Act of 1974 (ERISA). He's worked directly with Plan Sponsors and Financial Advisors in the qualified retirement plan space for a number of years and really takes pride in his professional experiences and knowledge gained along the way. Tony is a proud member of the American Society of Pension Professionals and Actuaries (ASPPA) and the National Association of Plan Advisors (NAPA). He holds a Bachelor Degree in Criminal Justice from Fairleigh Dickinson University in Teaneck, New Jersey.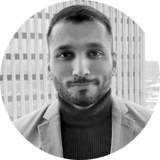 Junaid Ghauri
Founder & Chief Investment Officer at Pareto Technologies
As Chief Investment Officer of Pareto Technologies, Junaid leads all investment and operational aspects of the firm. Prior to founding Pareto Technologies, he has held both technical and executive leadership roles in industries ranging from advertising to analytics. During his early career, he worked as a public sector climate scientist and private sector data scientist. Junaid is also an advisor to early stage, deep-tech and blockchain start-ups.

Junaid holds a Master of Science in Computational and Applied Mathematics from Johns Hopkins University and a Bachelor of Science in Physics from George Washington University.