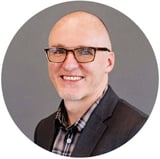 Bill Neville
Business Development Manager at The Entrust Group
Bill Neville joined The Entrust Group over twelve years ago through his initial role as Manager of Operations for the company's franchise program. When the program was discontinued, Bill stepped up to the task of managing the Compliance and Internal Audit departments. With a keen eye for detail and gaining valuable insights into the IRA industry, Mr. Neville kept Entrust's educational programs and internal processes in line with industry regulations.

Bill actively takes pride in the company's growth and success, and is currently the Business Development Manager for Entrust's San Francisco Bay Area office.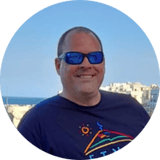 Jay Butler
Managing Director at Asset Protection Services
Jay Butler is the Managing Director of Asset Protection Services of America, the Secretary of State Trustee Services LLC and former Vice-President of Sales and Marketing for Corporate Support Services of Nevada, Inc. Building relationships through consistent attention to detail and reliable support, Jay holds a Bachelor's Degree of Fine Arts (BFA) from Boston University and has authored eight books.

He has provided customized business entity structuring for clients in all 50 states along with some of the most respected names in the industry including the Jay Mitton organization "the father of asset protection" and Real Estate Investor Association seminars. While working with Wealth Protection Concepts LLC under the tutelage of the former Las Vegas and North Las Vegas city attorney Carl E. Lovell Jr. (now deceased from Leukemia) Mr. Butler was bestowed the title of "Asset Protection Planner" for his competency and experience. He also co-authored the first edition of his book "Cover Your Assets: Legal Authorities on Asset Protection, Tax Strategies and Estate Planning" © 2006 with Dr. Lovell.