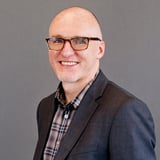 Bill Neville
Business Development Manager
Bill Neville joined The Entrust Group over eight years ago through his initial role as Manager of Operations for the company's franchise program. When the program was discontinued, Bill stepped up to the task of managing the Compliance and Internal Audit departments. With a keen eye for detail and gaining valuable insights into the IRA industry, Mr. Neville kept Entrust's educational programs and internal processes in line with industry regulations.
Bill actively takes pride in the company's growth and success, and is currently the Business Development Manager for Entrust's San Francisco Bay Area office.
Michael Sewell graduated from St. Louis University School of Law in 1997. Thereafter, he worked in real estate and business litigation for a mid-sized law firm until 2015, when he founded St. Louis based Sewell Law. Mr. Sewell provides a wide range of transactional and litigation services, primarily to real estate investors. In addition to litigating hundreds of business and real estate related lawsuits, Mr. Sewell has formed more than 200 LLCs, including traditional, series, broker, and SDIRA LLCs.