Bill Neville, CISP
Business Development Manager at The Entrust Group
Bill Neville joined The Entrust Group over nine years ago through his initial role as Manager of Operations for the company's franchise program. When the program was discontinued, Bill stepped up to the task of managing the Compliance and Internal Audit departments. With a keen eye for detail and gaining valuable insights into the IRA industry, Mr. Neville kept Entrust's educational programs and internal processes in line with industry regulations.

Bill actively takes pride in the company's growth and success, and is currently the Business Development Manager for Entrust's San Francisco Bay Area office.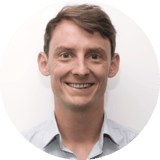 Adrian Beales
Director of Sales at LifeAfar
Adrian Beales is the Director of Sales of Lifeafar. He leads Sales, Capital-Raising and Events Divisions, and aids customers in identifying appropriate investment opportunities for their portfolios in Latin America. Since joining Lifeafar in 2017, he has nurtured deep-rooted relationships with the firm's investors, and has a reputation for putting clients first in all transactions.
Prior to assuming the role of Director of Sales, Adrian served as Investment Funding Manager at Lifeafar, providing prospective clients with experience, expertise and local access to invest in major real estate and agricultural projects in Colombia and Puerto Rico. Adrian has personally invested in real estate since his early twenties, buying multiple investment properties in his home state of Victoria, Australia. Now living in Colombia, Adrian has made investments in Latin America, and is continuing his search for investment opportunities that deliver exceptional returns to his clients as well as allow him to earn passive income and live a life of his choosing.
Born and raised in Kinglake, Australia, Adrian has studied and earned multiple degrees from institutes of higher education in Australia, Canada, France and the U.S., including a Bachelor's and two Master's degrees in business, commerce and leadership. He completed his most recent Master of Science in leadership at Northeastern University in Boston, Massachusetts.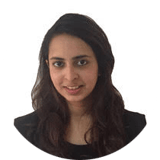 Ankita Jain
Senior Associate at LifeAfar
Ankita Jain is a Senior Associate in the acquisition and development team at Lifeafar. Her primary role as an investment analyst requires her to be responsible for market research, data analysis, financial modeling, and looking for new projects and markets for Lifeafar. Prior to joining Lifeafar, Ankita worked as a financial analyst and community development consultant in New York where she consulted on public-private developments.

She began her career working as a project architect in Dubai, specializing in mixed-use development and hospitality projects, where she consulted on the master plan for a 2,700 acre mixed-use design project. She has worked on development projects with global companies such as Marriott, Emaar, Related Group, etc.

Born in India and raised in Dubai, Ankita specializes in emerging markets and has experience working in India, Dubai, Saudi Arabia, and U.S. She received a master's degree in real estate finance and development at Harvard University and a bachelor's degree in architecture from India. She also holds a LEEDS GA certificate.