Our team of professionals strives to make the self-direction process easy, taking advantage of their own personal, first-hand experience. All eligible Entrust employees have earned the prestigious Certified IRA Services Professional Certification (CISP). Entrust employees are regularly examined to ensure compliance with current state and federal banking requirements. In addition, they keep up to date by participating in ongoing educational programs to ensure that the most accurate information is shared with our account owners.
To provide personal service, Entrust maintains local offices that are staffed by professionals with first-hand experience related to self-directed IRAs, real estate and financial services. The local offices provide educational seminars to help clients and professionals understand the broad spectrum of investment options, regulations, and requirements, and the benefits of self-direction. To learn more about our local offices and representatives, visit the locations page.
Entrust Management Team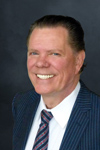 Hubert Bromma
Founder and CEO
Hubert Bromma is a well-recognized pioneer in the field of alternative investments in tax-free and tax-deferred environments. Since 1967, Mr. Bromma has had a long and distinguished career in banking, financial institution consulting, mergers and acquisitions, and real estate investing.
In 1981, Mr. Bromma developed the first truly "Self-Directed IRA" for a number of banks. In 1993, he consolidated a banking and pension management practice that he had owned since 1981 into Entrust, and began to build what is now the only national network of local branded offices providing account administration and education services for self-directed retirement plans.

Mr. Bromma has written numerous articles and several books, including "How to Invest in Real Estate and Pay Little or No Taxes," "Do Your Own Qualified Retirement Plan," and "How to Invest in Offshore Real Estate and Pay Little or No Taxes." He has also been a frequent guest on CNBC, Bloomberg, MarketWatch, and other financial media programs, and conducts presentations on self-directed investing throughout the year. In addition, he is a member of the board of directors of several businesses and philanthropic organizations.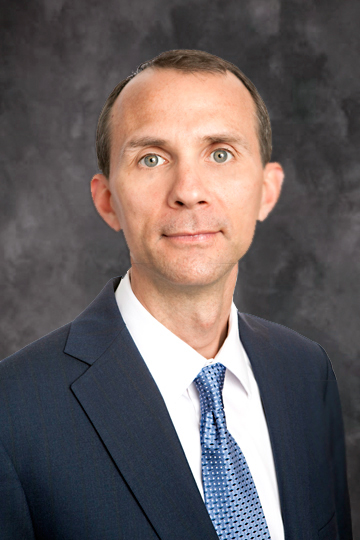 Gary Kowalski
Chief Financial Officer
Gary Kowalski joined the Entrust team in 2010 as Manager of Franchise Operations, and subsequently managed the field offices as Director of Sales. As Chief Financial Officer, he oversees financial operations and reporting. Prior to joining Entrust, Mr. Kowalski was Vice President of Finance and Operations for Parkside Lending, a correspondent mortgage lender as well as the Managing Director for Parson Consulting, a financial consultancy. Mr. Kowalski is also currently the founder of the San Francisco Professional Career Network, a goodwill organization whose mission is to advance professionals' job skills and prospects, and has authored the book "The Franchise Ratings Guide."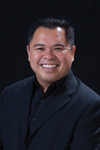 John Paul Ruiz, QKA, CISP
Director of Professional Development
John Paul Ruiz brings to the team over 20 years of experience in the retirement and financial services industries. Before joining Entrust, he served as Vice President of Professional Development for Integrated Retirement Initiatives, LLC. John Paul has also gained valuable retirement plan insight from his roles at Ascensus, the IRA Institute, and American Bankers Association, among others. To complement his extensive career within the retirement and finance industries, John Paul holds QKA and CISP certifications. He joins the Entrust team to help us remain compliant with ERISA regulations, and to offer valuable insights about the retirement industry so that we can better serve our clients.

Reza Abcari
Director of Operations
Reza Abcari is the Director of Operations at The Entrust Group, overseeing seven operation teams and the firm's overall business operations. He joined Entrust in August 2015. Prior to Entrust, Reza held numerous management roles at Charles Schwab including managing the Syndicate Operations team, located in San Francisco. Reza brings over 17 years of experience in the financial industry and managing operational groups. Reza holds B.S. in Chemistry from University of British Columbia and a M.S. in Financial Analysis and Investment Management from St. Mary's College of California.