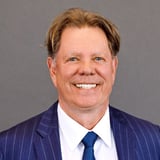 Hubert Bromma
Founder and CEO
Hubert Bromma is a well-recognized pioneer in the field of alternative investments in tax-free and tax-deferred environments. Since 1967, Mr. Bromma has had a long and distinguished career in banking, financial institution consulting, mergers and acquisitions, and real estate investing.
In 1981, Mr. Bromma developed the first truly "Self-Directed IRA" for a number of banks. In 1993, he consolidated a banking and pension management practice that he had owned since 1981 into Entrust. He then began to build what is now the only national network of local branded offices providing account administration and education services for self-directed retirement plans.

Mr. Bromma has written numerous articles and several books, including "How to Invest in Real Estate and Pay Little or No Taxes," "Do Your Own Qualified Retirement Plan," and "How to Invest in Offshore Real Estate and Pay Little or No Taxes." He has also been a frequent guest on CNBC, Bloomberg, MarketWatch, and other financial media programs, and conducts presentations on self-directed investing throughout the year. In addition, he is a member of the board of directors of several businesses and philanthropic organizations.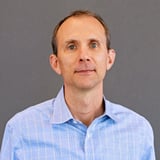 Gary Kowalski
Chief Financial Officer
Gary Kowalski joined the Entrust team in 2010 as Manager of Franchise Operations and subsequently managed Entrust's field offices as Director of Sales. As Chief Financial Officer, he oversees financial operations, reporting and treasury management. Prior to joining Entrust, Mr.Kowalski held the roles of Vice President of Finance and Operations for Parkside Lending and Managing Director for Parson Consulting. He authored the book "The Franchise Ratings Guide" and was the founder of the San Francisco Professional Career Network.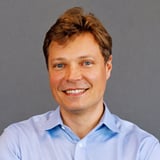 Nikita Brodskiy
Chief Strategy Officer
Nikita Brodskiy is the Chief Strategy Officer at The Entrust Group, overseeing automation, business development, and strategic partnerships in the alternative investment space. Nikita joined Entrust in March 2015 as Director of IT. Prior to Entrust, Nikita co-founded and led SavedPlus, an automatic money savings platform that was named the #1 financial site by CNN Money. He has more than 15 years of experience in the IT industry and 6 years in FinTech. Nikita also holds an M.S. in Management from Stanford Graduate School of Business.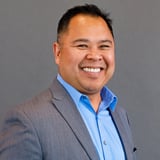 John Paul Ruiz
Director of Professional Development
John Paul Ruiz brings over 25 years of experience in the retirement and financial services industries. Before joining Entrust, he served as Vice President of Professional Development for Integrated Retirement Initiatives, LLC and Director of Resource Development at ASCENSUS. Ruiz is the creator of the IRA Academy, a preparatory course for the CISP designation exam approved by the American Bankers Association. The IRA Academy is a week-long training program available for all financial institutions in the retirement space. With his background on retirement plan education, he is responsible for The Entrust Group's on-going internal retirement plans training program.
He is a featured speaker at numerous events and webinars educating not only retirement professionals but also retirement plan investors. To complement his extensive career within the retirement and financial industries, John Paul holds QKA and CISP certifications. He provides the company with expertise in retirement plan tax law, retirement plan operations, IRS rules and regulations, and institutional relationships. His experience offers valuable insights on the retirement industry to help better serve our clients.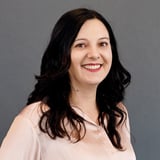 Caroline Baldwin
Marketing Director
Caroline Baldwin is the Marketing Director at The Entrust Group, overseeing the company's marketing strategy. She joined Entrust in January 2015 as Marketing and Education Coordinator. Caroline brings over 10 years of marketing experience to the team and experiences from various industries including e-commerce and non-profits. She is committed to raise awareness about self-direction and implement innovative marketing strategies to empower investors. She believes in giving them the capability to control their investment choices and reach their retirement goals. She holds a Bachelor's degree from Université de Bordeaux in France.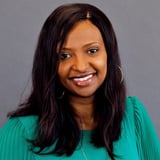 Haimy Kassa joined The Entrust Group Inc. in 2005. In 2007, she became the Controller for The Entrust Group and oversees the accounting and finance functions related to the various Entrust enterprises. Haimy is responsible for all financial reporting, treasury management, tax compliance, and serves as the repository for maintaining all required enterprise legal registrations, records, and documents. Haimy also ensures appropriate accounting controls and procedures, prepares regulatory reports, and serves as the company secretary. She earned her Bachelors of Science in Accounting from California State University, East Bay and is pursuing her M.B.A through Golden Gate University.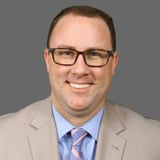 Tim Smith, Ph.D.
Director of Operations
Tim Smith joined the Entrust team in 2018 as Director of Operations. Tim oversees daily operations including all back-office departments and client services. Prior to joining Entrust, Tim worked in wholesale mortgage lending as a quality control and compliance manager for a Bay Area firm. Tim also helped found a real estate appraisal management company in 2010, which served mortgage brokers and lenders across the country. Tim holds a doctorate degree in History from the University of Nevada, Reno.