5 Female Financiers You Should Know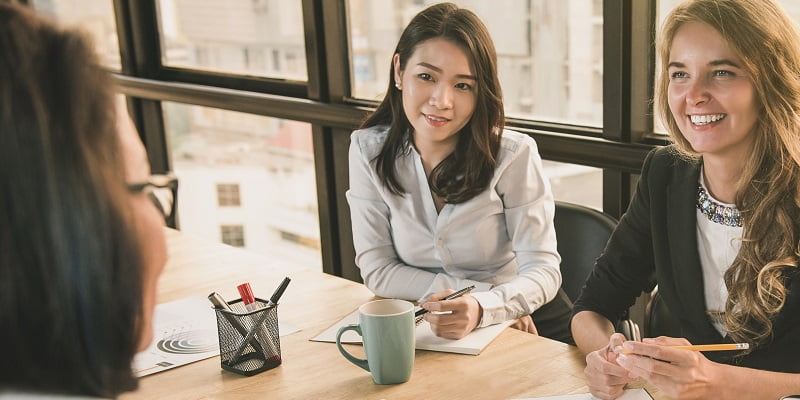 Estimated reading time: 3 minutes
Investing and finance is often seen as a man's game, but what about the women in the scene? In honor of women's history month, here are 5 influential female investors you should know about.
Geraldine Weiss
Known as the "Grand Dame of Dividends", Geraldine Weiss was one of the first women to make a name for herself in the world of finance. After graduating with a degree in business and finance in 1962, Geraldine began looking for a job on Wall Street and was promptly informed that no one wanted to hire or take financial advice from a woman. Rather than be deterred, Geraldine began publishing a newsletter, Investment Quality Trends, under the name "G. Weiss". Geraldine kept her gender a secret until the 1970's, by which time her newsletter had a very successful track record and was consistently outperforming competing newsletters. Geraldine retired in 2003, however her newsletter is still running and continues to follow her value-based, dividend stock-picking strategy. She is the co-author of two books about investing in stock.
Mellody Hobson
Mellody Hobson is the President and co-CEO of Ariel Investments, an investment firm that manages over $13 billion in assets. Mellody started at the firm as an intern in the 1990's; today she oversees all areas of its strategic planning, management and growth. Mellody is a passionate advocate of diversity and inclusion in corporate environments, and is renowned for her extensive research of minority investing patterns. She was named one of Time Magazine's 100 Most Influential People in 2015. Mellody has been an inspiration to many, and was actually used by actress Vanessa Williams to create The Good Wife character, Courtney Paige's onscreen persona.
Lubna S. Olayan
Lubna S. Olayan was the CEO of the Olayan Financing Company, one of Saudi Arabia's most well known conglomerates. Women in Saudi Arabia don't typically work outside the home; when Lubna started working for the family business in the 1980's it was considered socially unacceptable for women to work in business at all. Lubna was the first woman in Saudi Arabia to run a publicly traded bank. She was named one of the world's most powerful women by Forbes magazine in 2018. She is an advocate for women in the workforce.
Perth Tolle
Perth Tolle is the founder of Life + Liberty Indexes, a socially responsible ETF firm that prioritizes human rights and democratic values. She was born in Beijing and moved to the United States when she was 9 years old. She started her career in finance as a financial planner. Her experience living overseas and working with clients with a global outlook inspired her to start a firm that reflected her values. Tolle's firm emphasizes investments derived from non-repressive governments in which citizens have greater personal liberty. She believes that freer countries recover faster from economic upsets and grow more sustainably.
Sallie Krawcheck
Sallie Krawcheck is the CEO and co-founder of Ellevest, the uber-successful digital investment platform for women. However, Sallie was dominating Wall Street long before Ellevest; she's been the CEO of Merrill Lynch, Smith Barney, US Trust, Citi Private Bank, and Sanford C. Bernstein. She got her start in finance as an investment banker and research analyst. Sallie's goal is to get women to take charge of their finances and develop a sense of empowerment around them. According to Sallie, women aren't risk-averse when it comes to investing; women are risk-aware, and that often makes women better investors in the long run.
Women are as capable of achieving financial success through their investments as men are, perhaps even more so. So what are you waiting for? Take charge of your financial future. Check out our list of 90 Things You Can Invest In With a Self-Directed IRA to find your next investment.