Avoiding Offshore Investment Scams with Due Diligence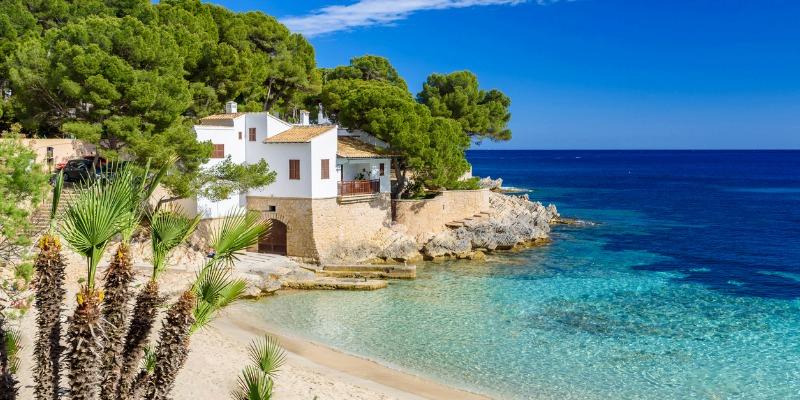 Estimated reading time: 3 minutes
A timeshare in Belize. A condo development in Bermuda. A tract of land on a hilltop in Italy. These all look like viable real estate investments, especially for retirement savers who are looking for assets that earn revenue while increasing in value in a tax-advantaged IRA. But looks can be deceiving and due diligence is particularly important for investors considering investments in offshore real estate.What "Offshore" Really Means
In general, an "offshore investment" refers to keeping money in a jurisdiction outside the investor's country of residence. Those investments can be bank or brokerage accounts, artwork, private placements, or the topic of this article, real estate.
In the broader sense of underhanded or even criminal financial transactions, the IRS explains "offshore" in this way: "when referring to a country, [it] means a jurisdiction that offers financial secrecy laws in an effort to attract investment from outside its borders." (Read more from the IRS on the topic.)
What Offshore Scams Look Like
People often become aware of offshore investments through seminars and online advertising. Other offshore investment vehicles rely on word-of-mouth promotion, similar to a pyramid or Ponzi scheme. Often, the investments being offered relate to topics that are of current, legitimate news value.
For example, a developer saw an opening to build apartments to accommodate the high number of people displaced by recent hurricanes in the Caribbean. He touted the benefit of having an immediate revenue stream and the potential to convert the apartments into condos later on for resale. He marketed the project with rosy projections of high rents, low taxes, and high occupancy rates.
Alas, there was little evidence to back up those claims. Investors who failed to do due diligence, ended up saddled with empty apartments and no buyers for their ill-advised investments.
Savvy real estate investors know enough to consider the local market when submitting an offer for a property here in the U.S. But, perhaps dazzled by the idea of a condo looking out on the white sands of a Central American beach. It happens, and some investors can sometimes be less diligent with those offshore investments. What might look like a bargain price here in the U.S. could be significantly overpriced for the local market.
Another type of offshore scam involves property here in the U.S. and a foreign buyer. A homeowner is approached by someone representing a client from China who needs to move to the Dallas/Fort Worth area immediately. The client is willing to buy the property sight unseen, waiving all inspections, and offering a 30% down payment. The buyer sends a cashier's check to a local Texas attorney, who deposits it in an escrow account. Soon after, the buyer notifies the seller that, due to an error in the foreign exchange process, the buyer needs to be reimbursed $10,000. The seller wires the money back to China as instructed. Alas, the original check was a forgery and the buyer and her agent have disappeared. The seller has lost $10,000.
Look for These Red Flags
Some behavior on the part of the foreign real estate seller, agent or developer should put you on the alert:
Any demand to immediately wire money outside of the U.S. as a precondition for negotiating or starting to deal
The developer or agent is not registered to do business in the local country
For developers, there is no prospectus or paperwork field with the appropriate local agency or regulator
Offers of unrealistically high return or tax savings
Any indication that the offer is dependent on insider information
The lack of documentation, such as building plans, inspection reports, construction permits, or financial statements
Due Diligence and Legitimate Offshore Investments
Of course, there are legitimate offshore investments, but even there, due diligence is needed. Laws governing the ownership of real estate, taxes, zoning, and other requirements vary widely from country to country. It pays to investigate the local laws thoroughly before making any investment in another country.
Typically, you will have to open a bank account in the country where you are buying property. This allows you to pay expenses and collect income from the property. The foreign bank also will have to report on that account to the IRA to comply with the FATCA (Foreign Account Tax Compliance Act).
How to Improve Your Due Diligence
Self-directed investment is all about investing in the assets you know best and believe will achieve the best returns. Real estate is one of the most popular choices among Entrust clients, and offshore real estate can diversify your retirement savings portfolio if done carefully.
The Entrust Group believes that an informed investor is a more successful investor. Get your FREE copy of our report, Self-Directed IRA Due Diligence: What Due Diligence Is, Why It Matters, and How To Do It Well, to become a more informed investor.