Entrust Employee Spotlight: Ellen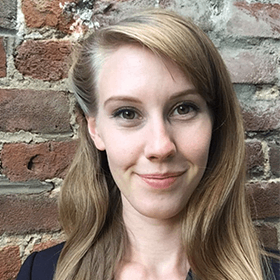 Estimated reading time: 3 minutes
Meet Ellen, she is an Alternative Assets Associate and has been working at Entrust for 6 months. Let's learn more about her:
What do you enjoy about working for the company?
I really enjoy the work culture; the friendliness and helpfulness of coworkers makes Entrust a great place to work. I also enjoy the company's effort to educate employees about the different types of IRAs and the IRS regulations surrounding IRA investments. This not only helps me better advise clients, but provides insight for my future retirement plan and investment choices.
What special skills do you have?
- Eye for detail in analyzing data
- Compiling data into presentation slides
- Industrial-organizational psychology
- Managing high volumes of emails, paper and digital files
- Collaborating with coworkers on special projects and to organize company events
What is the most common question you come across at Entrust?
"How are you /how's your day?"
Do you know any random facts about the IRA industry?
An IRA can invest in an entity with the IRA-owner's siblings, but not their parents or children (so long as it's not an S Corporation)!
What is your favorite type of food?
Soup! All kinds- from borscht, to avgolemono, to tom yum goong.
Do you have any hobbies?
Hiking, backpacking, camping, cooking, traveling, kayaking, skiing, and painting.
Where are you from originally?
New Hampshire.
What do you enjoy about living in California?
I love the weather, incredible food, and eclectic music, arts, and cultures of the Bay Area. Beaches, snow, swimming holes, and redwoods are also only a few hours away.
A fun fact about you?
I've swam with sharks twice, and backpacked through 14 different countries. Next year will be 15 with Nicaragua. I also worked in a neuroscience lab for 4 years, examining the effects of stress on hippocampal development and behavior.
Thank you Ellen for taking part in our Entrust Employee Spotlight. We enjoy learning more about our employees and what makes them special. To learn more about employees at The Entrust Group, please visit our Entrust News page here.
To provide personal service, Entrust maintains local offices that are staffed by professionals with first-hand experience related to Self-Directed IRAs, real estate and financial services. The local offices provide educational seminars to help clients and professionals understand the broad spectrum of investment options, regulations, and requirements, and the benefits of self-direction. To learn more about our local offices and representatives, visit the locations page.