Here's the Commercial Real Estate Investment You've Been Overlooking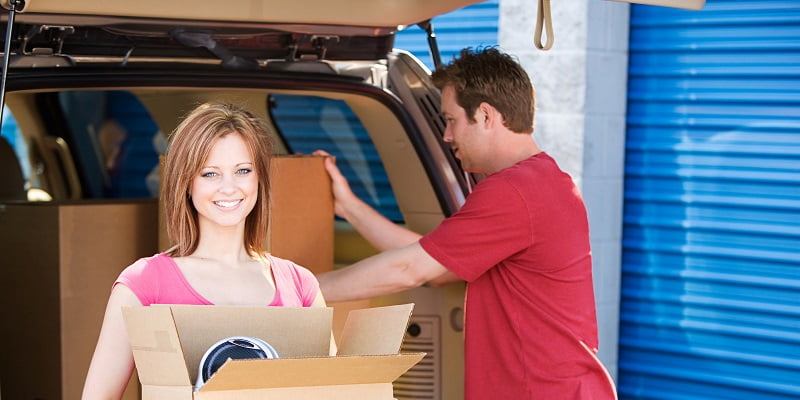 Estimated reading time: 3.5 minutes
Most Americans are consumers: we like stuff and we tend to acquire a lot of it. So there's little mystery as to why more and more self-storage facilities keep popping up. After all, the more people acquire, the more storage they need, and not everyone has that in the space they live in. This growing need for self-storage presents an opportunity for investors looking to get into commercial real estate that's worth exploring.
Why Self-Storage Can Be a Good Investment
High income potential and low overhead—it's a combination every investor loves to hear about—and one that self-storage has the potential to provide. It's probably the most appealing aspect of this particular asset class.
Self-storage has fewer construction costs, and only requires part-time management. Units are leased month-to-month, making it easier to capitalize on increased rental rates. Tenants don't live onsite, which leads to fewer issues regarding maintenance and overall management.
As investments go, self-storage is resilient. As a series of empty, contained spaces, self-storage is flexible and can be used in a variety of ways. During an economic downturn, families might use them to store excess household items if they need to downsize into a smaller home. When things are very good economically, they can be used not just to store the possessions of individuals and families, but they can also serve as product warehousing for small businesses, or even office space.
Not impressed? The self-storage industry was worth over $40 billion in 2020, and it's expected to grow to nearly $54 billion by 2026 according to Mordor Intelligence Research. The upward trend is particularly a product of increased urbanization—as more people move into densely populated areas with higher rent, they end up needing more storage.
Potential Downsides
The potential downsides of self-storage are similar to those you'd find with most real estate investments. Finding the right investment requires a lot of research and knowledge of your local real estate market. Buying or constructing a self-storage facility takes time, and it's not a very liquid investment. Despite its resilience and potential for growth, self-storage still comes with risk. Oversupply of too many available storage units in your area can make tenants harder to secure.
Ways to Invest in Self-Storage
Investing in self-storage can take several forms.
Self-Storage REITs
The simplest method of investment is through a self-storage real estate investment trust (REIT). REITs are companies that invest in real estate assets, thus a self-storage REIT is a company that owns and operates self-storage facilities. Purchasing shares of a self-storage REIT is the most passive way to invest in this particular asset type and requires the smallest time investment. Return on investment (ROI) is received in the form of dividends.
Purchasing a Self-Storage Facility
Purchasing an existing self-storage facility requires more time and effort than a REIT, but may be worth the effort. First, you'll need to find a facility to invest in; checking listings online is likely a good place to start. You'll want to assess the facility's net operating income, do a cashflow analysis, calculate the cost and ROI of making capital improvements, as well as do additional due diligence before you buy a property.
Developing a New Self-Storage Facility
Building a new facility is the most intensive route to investing in self-storage in terms of time and money, but it can be exceptionally lucrative if done right. You'll need to buy a parcel of land in an area with high demand for self-storage. Finding the right parcel of land at a good price, using smart development practices, checking in with local municipalities regarding laws around zoning and permitting, keeping construction costs low, and building units based on the type of demand in the local area will be key to ensuring the project's profitability.
Investing in self-storage is one of many ways to diversify your Self-Directed IRA. Want to learn more about investing in self-storage? Register for our upcoming webinar, Investing in Self-Storage: An Expert Introduction.