How Brokers Can Retain and Attract More Talent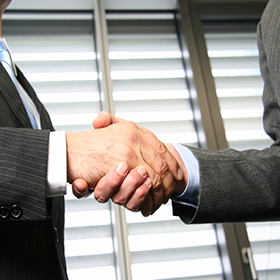 Estimated reading time: 2 minutes
Your ability to retain or attract talent gives you a competitive advantage. But how do you do that effectively? Agents are now looking for more benefits and strategies that will help them stand out from competitors and make more commissions.
One way to retain business is to offer your agents a retirement solution that is exclusive to them. This helps your agents achieve two important objectives: saving for their own retirement and becoming more disciplined with their personal finances, given that they work in a field where saving is made more difficult due to unpredictable fluctuations in income.
What does a retirement plan that is exclusive to agents look like? It needs to have characteristics that are familiar to agents. It needs to help them grow financially. It needs to be cost-effective, self-managed, and flexible. Most important of all, it needs to allow investments that agents are familiar with real estate.
A retirement plan that will help agents maximize their savings
Most people, including agents, are turned off by the idea of saving for retirement because they are unfamiliar with the investments—stocks, bonds and mutual funds—typically available from banks and brokerages.
There is another option that allows them to save for retirement by investing in what they know—real estate. This option is a self-directed Real Estate IRA.
Besides being able to invest in real estate, self-directed IRAs allow agents to save on their taxes. A self-directed SEP IRA (Simplified Employee Pension) allows agents put away up to 25% of their income or $53,000 (2016 limits).
Your agents also can use their knowledge of Real Estate IRAs to grow your business. Investing in real estate with an IRA is not much different than with personal funds but there are rules to follow. Once your agents become familiar with the process, they can assist their clients in doing the same. This helps you grow your business.
The AgentIRA
A self-directed AgentIRA gives brokers the flexibility to decide how involved they want to be in their employees' or agents' retirement strategy. Unlike a 401(k) Plan, the AgentIRA Program establishes an individual IRA for each agent. The agent is in control of how much or little they contribute to their IRA per commission check—the classic "out of sight, out of mind," approach to saving.
Brokers are using the AgentIRA Program to retain talent and provide a solution for agents who are not prepared for the future.
To learn more about this program or to participate, visit theentrustgroup.com/AgentIRA.
This article originally appeared on RISMedia here.