4 Convincing Reasons Why People Invest in Gold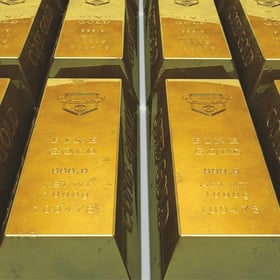 We say something is "as good as gold" for a reason. Gold has been a store of monetary value for as long as humans have extracted it from the ground. If gold is good, and saving for retirement is good, why not do both at the same time by buying gold in a self-directed IRA?
A volatile gold price has been on a downward trend lately, settling into the $1,110 to $1,200 range for much of 2015. For many investors who wish to diversify their retirement investments, investment professionals say that it's an ideal time to buy gold.
Diversifying is one of the most important strategies any investor can follow. But investing in gold is unavailable through the retirement accounts marketed by most banks and brokerage houses. Only a self-directed IRA gives investors the freedom to invest in physical gold (or silver, or platinum, or palladium).
Aside from the current low price, the World Gold Council, a global authority on gold, offer four reasons to invest in one of the world's most precious metals:
Positive economic growth supports demand for gold.
Rising interest rates don't necessarily depress gold prices.
Gold is a favorable portfolio hedge.
Limits on mine production and falling rates of gold recycling keep the market in balance.
The IRS allows you to own physical precious metals in a self-directed IRA, with some limitations related to form and refinement and it has to be in the possession of the Trustee. As with many investments, making the right precious metals investments requires due diligence and attention to detail. The Entrust Group has the materials you need to learn more about Precious Metals IRAs and due diligence when selecting your investment. You can find the free due diligence report here.