States Encourage Small Business Owners with Retirement Savings Programs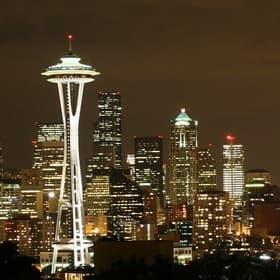 New programs at the state and federal level are being put into place specifically to support small business owners who want to save for their own retirement and encourage their employees to do the same. These alternatives build on the familiar IRA structure; they play off the traditional 401(k) defined contribution plans designed for larger businesses, but are easier to administer and they give business owners more flexibility.
Here's a look at some of the latest developments for employer-sponsored retirement plans:
myRA – This new program is offered by the U.S. Department of Treasury for businesses whose employees who have no other access to a retirement savings plan. It acts as a Roth IRA but is not designed to take the place of a 401(k) retirement plan. Investments are limited to United States Treasury securities.
Illinois' Secure Choice Savings Program – By June 2017, the state of Illinois will require all employers of 25 or more employees to automatically enroll workers who don't qualify for a defined contribution plan or other retirement savings plan in a payroll deduction IRA. Secure Choice Savings Program starts with a 3 percent default employee contribution, although workers can choose another level. The default investment option is a life-cycle investment fund.
Washington State's Small Business Retirement Marketplace – Starting in 2017, small business owners in Washington State will have access to a digital marketplace that will match employers of 100 or fewer employees with private sector IRA plan administrators. Employers may, but are not required to, match contributions. The Marketplace uses the federal myRA as a cornerstone, although it also offers SIMPLE, Traditional, and Roth IRAs. It will be run by the state's Department of Commerce.
A host of other states—California, Connecticut, Maryland, Massachusetts, Minnesota, Oregon, and others—have tackled this issue and are at various stages of planning or implementing similar savings programs. Legislation has been introduced in 18 other states that would establish similar retirement savings programs for small businesses. Check the Pension Rights Center website to see what is happening in your state.
Learn More
You don't have to wait until your state gets on the retirement savings bandwagon. Be ahead of the crowd when you offer self-directed, tax-advantaged savings plans to your employees—or set one up for yourself. Learn the basics of retirement savings for small businesses by downloading our report, Control Your Retirement Savings the Easy, Affordable Way: Tax-Advantaged Plans for Small Business Owners.