Traditional IRA vs. Roth IRA: What's the Best for You?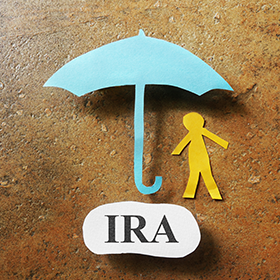 Estimated reading time: 1 minute 20 seconds
Individuals planning for retirement can benefit from knowing about the tax advantages gained by using traditional and Roth individual retirement accounts (IRAs). Choosing one of these options instead of the other can result in significant differences in the amount of wealth accumulated.
The fundamental difference between a traditional IRA and a Roth IRA is how they are taxed. Traditional IRA contributions are made out of pre-tax income, and the funds contained in these accounts are allowed to grow tax-deferred. The assets contained in traditional IRAs are taxed when distributions are taken at retirement.
Alternatively, Roth IRA contributions are made out of post-tax income. Funds invested in these accounts grow tax-free. Distributions from Roth IRAs are not taxed if they occur at least five years after the account was established and at least one of the following conditions is met:
The account holder is at least 59.5 years old when they receive the distribution.
The distribution is used to build, rebuild or purchase a first home for the IRA holder or a qualified family member.
The IRA holder becomes disabled prior to the distribution occurring.
The distribution goes to the account holder's beneficiary following the holder's death.
The question as to which is more advantageous comes down to whether the investor wants to be taxed now or taxed later.
Investors also need to consider how their income tax bracket could rise over time. Young investors who are just starting out their careers might expect larger increases in their compensation over time than older investors who are nearing retirement age.
You may also want to consider the amount you plan on contributing. Contribution limits to IRAs vary according to filing status and income level. If you would like more information to help you decide which type of account is best for you, please contact us today.