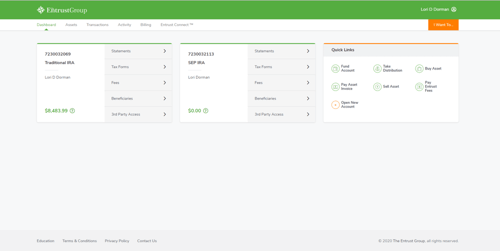 Brand New Dashboard
Now when you login you'll be taken to your account Dashboard. Here you'll be able to view your account information and account management features.
All accounts in one view, if you have more than one.

Account management made easy - build statements, view tax forms, fees, and manage your account's beneficiaries and 3rd party access.

Quick Links - the most popular actions are now quick and easy to access via the Dashboard.
Tool Tips - You'll see (?) throughout your new portal. These are here to provide more information and will help you navigate our portal.