The 2020 Tax Deadline Has Been Extended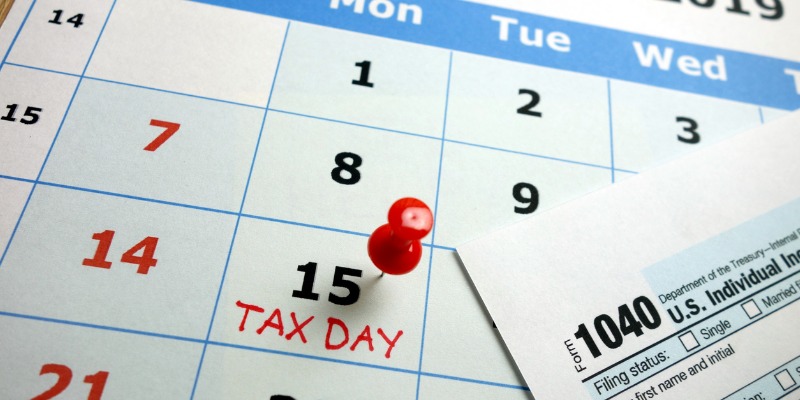 Estimated reading time: 2 minutes
Treasury Secretary, Steven Mnuchin recently announced that the individual and business tax return due date for tax year 2019 has been extended to July 15, 2020. The extension is largely a result of the COVID-19 pandemic, as this move will ease the pressure of having to file and pay taxes for tax year 2019.
As a result of the extended tax return deadline, the deadline to make IRA contributions will be July 15, 2020 (not including extensions). While employer plan contributions can be made until the employer's tax return due date and if filed, up to their extension deadline. The forms used to file for a tax return extension is the IRS Form 4868 for individuals and IRS Form 7004 for Corporations.
This extension applies not only to filing but also payment of taxes to avoid penalties. The extension for tax payments applies to individuals who owe equal to or less than 1 million dollars and corporations that owe 10 million to avoid being assessed interest penalties. Partnerships and S-Corporations will be affected, as partners and shareholders of these entities receive pass-through income, which is reported on their individual tax returns.
Interest and Penalties for Late Payments and Filing
Any unpaid taxes owed to the US Treasury after the return due date typically generate interest at the federal short-term rate plus 3%. This interest begins accruing on the return's due date and continues doing so until the date the amount is paid in full. Additionally, if you file a return but fail to pay all the taxes you owe on time, you may have to pay the failure-to-pay penalty. The penalty is .5% for each month, or part of a month, up to a maximum of 25%, of the amount of tax that remains unpaid from the due date of the return until the tax is paid in full.
The penalty for failure to file taxes on time is 5% of the taxes per month that they are late, or part of a month that the return is late, up to a maximum of 25%. If the return is over 60 days late, there's also a minimum penalty for late filing; it's the lesser of $435 (for tax returns required to be filed in 2020) or 100% of the tax owed. Topic 653 on the IRS website has more information if you need additional details.
Despite the extension to the tax filing deadline for federal tax returns, this does not automatically apply to state tax returns. Taxpayers may want to consult with local tax professionals and agencies regarding state taxes.