5 Common Mistakes to Avoid When You Retire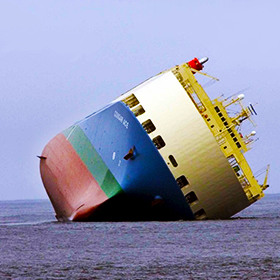 Estimated reading time: 2 minutes 50 seconds
If you have accumulated the savings you need to retire and you are approaching your last days of work, congratulations! Hopefully you have some dreams you want to follow now that you can live off your savings. Regardless of whether you have a well-defined plan or a general idea of what you will do, you might benefit from avoiding impulsive decisions. Here are some common pitfalls that could interfere with your plans to have an enjoyable retirement:
Moving After You Stop Working
One thing you might want to avoid is moving immediately after you stop working. You may want to live by the ocean or up in the mountains where you can have solitude, but you need to consider whether you are prepared to move away from your family and friends, as well as the comfort and familiarity of your current location.
You also might want to evaluate what the different seasons will be like in these areas. If you want to live at a high altitude, are you sure you will be able to tolerate the winters, which could be harsh? If you are considering moving to another location, test it out first. Try renting a place there for a year and see if you still like the idea.
Purchasing A Second Home
Another potential pitfall can arise when purchasing a second home. You may have paid off the mortgage on your first home, and now look forward to buying another home. You may be tempted to do this while renting out your first home, but there are certain things you should keep in mind.
Since you have retired, you won't be getting any more raises or bonuses. Owning two homes will mean more work and responsibility, as well as higher expenses. Renting out one of these homes will require time and energy, though many retirees have found success through hiring property managers to handle rental issues. There are also the risks associated with being responsible for the damage created by others.
Taking Social Security Too Early
Under current law, you will be eligible to collect Social Security once you reach the age of 62. Taking this money as soon as possible may be tempting in an environment that many perceive to be politically unstable, but market experts recommend that people postpone taking these benefits for as long as possible. The payments increase by between 7 and 8 percent per year between the ages of 62-70, meaning more money the longer you wait.
Dropping Your Health Insurance
Retirement is not a good time to gamble with health coverage. You will be eligible for Medicare once you reach 65, so before reaching that age you can either stay on the plan offered by your last employer or sign onto your spouse's plan. If you are unable to carry over health insurance in this manner, you may be able to obtain coverage through an organization or your state. Regardless of your methods, you should avoid retiring without health insurance.
Don't Wait Forever
Regardless of how many options you have at your disposal, do not stop being decisive. There is a time to research, a time to plan, a time to implement that plan, and a time to finally retire. Make sure your retirement goals are clear, and that you have the plans necessary to meet them.
If you want to be further educated about retirement planning please contact your financial advisor, or contact us if you would like to learn more about self-directed IRAs.