5 Tough-to-Predict Retirement Expenses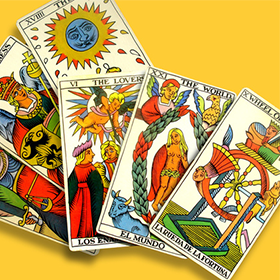 Estimated reading time: 3 minutes
Having a plan to save enough money to retire is always a good idea. Without proper forecast, though, you may encounter unforeseen expenses when the time comes for you to stop working. A lot of people try to determine their plan all at once, which can result in substantial shortfalls. Many struggle to determine what their expenses will be in retirement, because prices may have changed substantially by the time they have worked long enough to retire. Here are some of the various expenses that you need to consider when you work out your retirement plans:
1. Uneven Inflation Rates
Not everyone accounts for inflation when figuring out retirement plans, but even if you do, you might encounter complications. Not all costs will rise evenly. Healthcare costs have risen at a far more rapid pace over the last decade than many other costs. The expenses associated with getting a college education have also appreciated significantly.
2. Vanishing Expenses
One expense that does not rise with inflation is mortgage payments, which do not increase. Once all of these payments are made, the monthly expense no longer exists. This might significantly reduce your monthly costs, though a paid-off house still needs repairs and maintenance.
3. Taxes in Retirement
Taxes can end up being one of the largest expenses you incur during retirement, so you need to account for them in any budgeting plans. Social Security payments, pensions, investments sold, and distributions from retirement accounts like IRAs and 401(k)s are all taxed in different ways. A large amount of people still need to file their tax returns every year after they retire, and you will probably need to do the same.
4. Expect the Unexpected
You need to budget enough money so that you can comfortably cover your monthly expenses in retirement, but you will also need additional funds to cover unforeseen expenses, such as car repairs or replacing an old appliance. If you own your home, you will need to spend money from time to time to maintain it.
Some of the biggest shocks to your budget can come from unexpected medical expenses. If you develop a chronic health condition, your out-of-pocket expenditures on these costs could surge, especially if you eventually need long-term care. In order to manage this risk, ensure your retirement funds contain a cushion for unexpected medical expenses.
5. Changing Lifestyles Mean Changing Expenses
When planning for your retirement, you should consider the lifestyle you plan to have and how that will impact your expenses. With regular commuting costs gone, you should be able to save on gas or public transportation.
On the other hand, you might pick up some new and interesting hobbies that require you to purchase new equipment, or you may go out more often since you have more free time. A lot of people factor traveling into their budget, but many forget to factor in commonplace expenses, such as seeing movies or eating at restaurants. In order to be safe, you should make sure you account for lifestyle changes while you are planning for this event.
In order to accumulate the savings you will need to retire comfortably, you might benefit from the alternative investing options available to those who own self-directed retirement accounts, such as self-directed IRAs. If you want to know more about how to establish one of these tax-advantaged, self-directed savings accounts, please call us today.