5 Ways to Partner Your Self-Directed IRA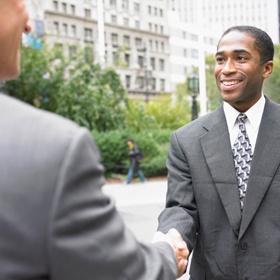 Self-directed IRA owners have the option of partnering with other funding sources to purchase alternative investments. This strategy is most commonly used for real estate investments, as this asset class requires a lot of purchasing funds.
Learn 5 ways to take advantage of the partnering strategy to help you save for retirement:
1) Partner with Another Investor
Investors are on the lookout for new opportunities, and networking with like-minded individuals can be a great way to find an investment partner. Partnering with a fellow investor offers the potential to learn from each other, as well as disperse risk between two people.
2) Partner with a Relative
While you are not allowed to buy from/sell to relatives, as they are considered disqualified persons for these purposes, you do have the option of partnering with them to purchase a new investment. This can be a great way to save for retirement together with a loved one.
3) Partner with Yourself
It is possible to partner your self-directed IRA funds with your personal savings for the purchase of a new asset, such as a real estate property.
4) Partner with Another Self-Directed IRA
Partner your account funds with the funds in another IRA to maximize your purchasing power. Find another motivated retirement investor to explore your possibilities.

5) Partner with a Group
Sometimes partnering with one account, one investor, or only yourself, will not provide enough funding for the investment you are interested in. In this case, you can partner with a group!
Partnering can be a great tool for retirement investing, but it is important that you understand how to utilize this strategy for success. Download the report to gain more insight into the partnering process:
Partnering Self-Directed IRA Funds*
*You must register to view this report. Registration to The Learning Center is free.
Retirement planning can be overwhelming at times. Don't be overwhelmed by your options; learn to understand them by speaking with a self-directed IRA specialist: request a free consultation.