7 Ways Retirement Demographics Have Changed in 80 Years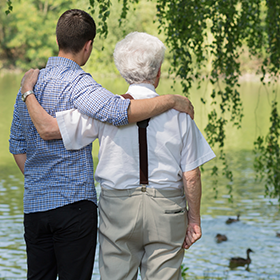 Estimated reading time: 3 minutes 30 seconds
Any discussion of the candidates' positions on retirement must be prefaced by a synopsis of how the U.S. population and public laws and policies related to retirement have changed. There are two key dates: 1935, the year Social Security (as we call it today) was enacted into law. Then in 1974 the Employee Retirement Income Security Act (ERISA) came into being.
The foundation of what drives retirement income is the interlocking pattern of demographic facts, such as the age at which people retire and how long they live after retirement, and financial factors, such as the cost of living, cost of retirement, income sources at retirement, and the prevalence of homeownership as a resource at and during retirement. Using this information, we can discuss the issues that can help us find answers from our candidates' positions on public policy for retirement.
What the dollar bought and buys
What cost 21 cents in 1974 now costs $1. If you were employed in 1974, you can roughly compute what your salary then would be worth today (prior to tax and other deductions) by multiplying your 1974 salary by 5. For example, if you made $10,000 in 1974, it's the same as $50,000 today.
Who is over age 65 and working
In 1974, the percentage of men in the labor force over the age 65 was 22%. In 2016, it is 26%, an increase of about 4%.
The percentage of women in the labor force over the age 65 in 1974 and in 2016 increased by more than 7%, from 8% to 15.4%
The trough of the over-age 65 group still participating in the labor force was in the 1980s with the low point being 1985, when only 2.6% of this demographic were still working.
The total percentage of workers age 65 and over was 8% in 2015, compared to 3.2% in 1974.
Retirement Age
In 1935, the retirement age was set at 65, with early retirement set at 62 for women and 64 for men.
In 2016, the law sets normal retirement age at 67 for both men and women.
Longevity
In 1974, the average age of death was 61. Thus, retirement age was set at four years after the average person died.
In 1974 the average age of death was 72: women 75.9 years (10.9 years after the retirement age) and men 68.2 years (3.2 years after the retirement age.)
In 2016 the average age of death is 81: women at 86 years and men at 79 years. In other words, women live 19 years after the retirement age; men 12 years.
People who reach age 65 in 2016 are expected to live another 21 years, or to age 86. That means 29 years after the current retirement age).
Retirement Plans
Prior to 1974, employer-sponsored defined benefit retirement plans (often called pensions) typically allowed workers to retire between the ages of 65 to 70; early retirement was at age 55. Women typically could retire 5 to 10 years earlier. In most cases, these pension plans required 10 to 15 years of service to receive benefits.
In 1974, 38% of the 78 million workers employed in private industry were covered by some kind of retirement plan other than Social Security. Today, 66% of the 144 million workers in the U.S. have access to pension plans. Less than half of that 66% participate in retirement plans other than Social Security.
What it Costs to Retire
Annual Expense to retire in 2016 for the average retire: $47,000

Social Security covers: $14,000
Savings: $9,000
Shortfall: $24,000

One in Three Americans has saved nothing for retirement.
Homeownership and Retirement
Overall, 63.5% of Americans own a home:

8% of people 65 years old and over
7% of people 55 to 64 years old and older
2% of people 45 to 64 years old and over
9% of people 35 to 44 years old and over
2% of people under 35

Nationwide, 30% of home sales are due to the retirement of people with a mean age of 64; the median sales price is $240,000
In my next post, we will look at some of the policy issues which affect income at retirement within the narrow scope of income sources for retirees, and the current rules governing savings for retirement, and the positions that the candidates articulated so far.
For more information about retirement planning, please click on the image below to visit our Entrust Learning Center for additional resources.