3 Tools To Help You Prepare For Your Dream Retirement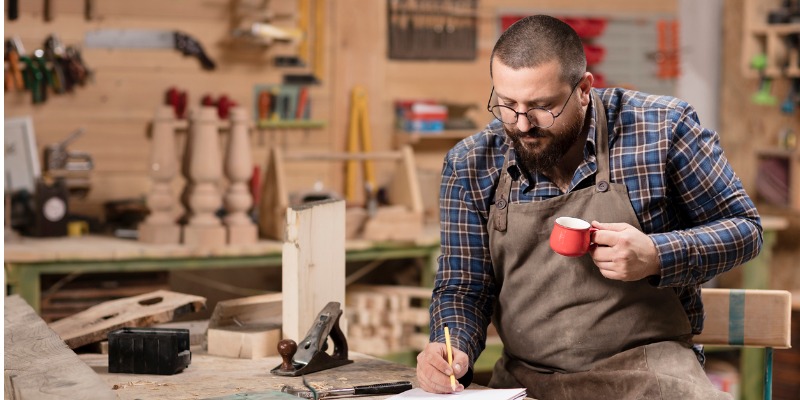 Estimated reading time: 5 minutes
Creating a savings strategy for the different stages of life can be quite overwhelming for most Americans. Not learning about the different tools available may be a mistake that only time can reveal.
The US Congress created several accounts with specific benefits to give individuals and entrepreneurs an opportunity to save that allows investments to grow tax deferred and in some cases, distributed tax free if used for specific purposes such as retirement, health and education.Let's take a look at these three tools.
Tool #1: Retirement Plans
There are several accounts individuals can contribute to that allow deferment of taxation on investments until distributed. The Traditional IRA is an account that's been available since 1975. It's an Individual Retirement Arrangement that allows for the tax payer to use the contribution as a tax deduction on their tax return, which also reduces an individual's taxable income for the year.
Another IRA with similar characteristics is the Simplified Employee Pension Plan (SEP IRA). SEP contributions comes from the employer who establishes the plan on behalf of its employees including themselves. The contribution made by the employer is used by the employer as a tax deduction. Someone can be an entrepreneur with no employees and contribute to both a Traditional IRA and a SEP IRA.
Savings Incentive Match Plan for Employees (SIMPLE IRAs) are another employer type of plan but unlike the SEP, allows for the employee to contribute to the plan as well. To learn more about the SEP and SIMPLE plans, the IRS has a publication available for free called the IRS Publication 560.
When it comes to individual accounts another type is the Roth IRA. Unlike the Traditional IRA, Roth IRA contributions are not tax deductible, which means the contributions have already been taxed and available for distribution tax free at any time. Earnings grow on a tax deferred basis as well and if the IRA holder satisfies certain criteria, all the earnings from all the Roth IRAs the IRA holder owns are available tax free.
And of course, you have your 401(k) plan, the most popular employer-sponsored retirement plan, that allows you, if eligible, to contribute a portion of your paycheck, called a salary-deferral, into the plan. Depending on what type of deferral contributions are offered in the plan by your employer, the salary deferral could be made on a before-tax or after-tax basis.
The benefit of a before-tax salary deferral is that you can delay the tax on that portion of your pay since its contributed to the plan. If the salary deferral available is made on an after-tax basis such as a designated Roth under the plan, that contribution not only grows tax-deferred but the earnings may eventually be distributed tax-free.
Employers who do offer these types of plans may make matching or non-elective contributions to the plan on behalf of eligible employees. If your employer matches your contribution, it is best to maximize your salary deferral up to the maximum percentage of income being matched.
All earnings in a 401(k) plan grow on a tax-deferred basis. If you own a business and you have no employees, an Individual 401(k) may be a plan for you. Note that if you hold multiple 401(k)s from previous employers, you could potentially consolidate them by rolling them over to an IRA and have access to a wider selection of investments.
We created a workbook that might help you assess your retirement situation. This workbook asks some of the questions you should consider before giving your retirement savings a workout, and gives you space to write down your answers. This way, you'll have all the information you need in one place to start making decisions.
Tool #2: Health Savings Accounts
Although saving for retirement is important, saving for health expenses during retirement is just as important.
Fidelity Investments recently released data that estimated that the average 65-year-old couple will need a whopping $280,000 just to cover their health care costs in retirement, between Medicare Part B and Part D premiums, and additional out-of-pocket costs (or the Medigap supplemental insurance plan to mitigate them). Although this amount is not necessarily needed in a lump sum, as an example the mutual fund Vanguard and Mercer Health and Benefit center gave an example for an average female needing around $5,200 annually for all health care cost (excluding long term care expenses).
There accounts are called Health Savings Accounts (HSAs) and allow individuals covered by an eligible High Deductible Health plan to contribute an automatic tax-deductible contribution to an account. The account receives the same tax-deferred benefit found in retirement plans. The main difference, however, is that the distributions are tax free if used for medical expenses. In retirement the amounts could also be used for long term care expenses.
Tool #3: Education Savings Accounts
Many are concerned for the ever-increasing cost of higher-level education in the US. Although there is the option of grants and scholarships to consider, many would also like to save for their child's potential future education expenses.
Two plans that are available are the Coverdell Education Savings Account and the IRC Section 529 plans. Education savings accounts do not allow for a tax deduction for the contributor, but investment grow at a tax deferred basis and allow for tax free distributions if used for education expenses, including elementary, post-secondary and higher-level education.
The maximum contribution made available for an eligible minor (below age 18) is $2,000 annually. The assets if not transferred to an eligible family member must be distributed once the individual turns 30.
Another option for education is the IRC Section 529 plans. Each state in the United States has their own program and the maximum contribution varies. Prior to 2018 the amounts under an IRC Section 529 plan could only be used for higher level learning. The Tax Cuts and Jobs Act effective January 1, 2018 allows for up to $10,000 distributions to be used for elementary and post-secondary expenses.
It is important to be aware about the different programs available to an individual or entrepreneur and start early to maximize the full benefit when that season comes.
At Entrust, we administer Traditional, Roth, SEP and SIMPLE IRAs, as well as HSAs and ESAs to allow our investors to maximize their retirement savings by utilizing all the tools available to them. For more details regarding each of these accounts, read our Accounts guides.
If you have questions regarding these accounts, contact us directly at 800-392-9653, option 2 or use the contact us form.