Are You Certain You Want to Convert to a Roth IRA in 2018?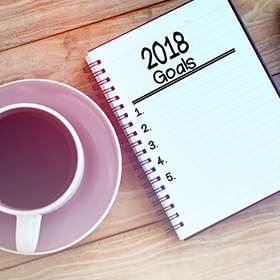 Estimated reading time: 2 minutes
Starting tax year 2018, taxpayers must be very certain when they initiate converting their Traditional IRAs or a Direct rollover of non-designated Roth accounts from their 401(k), 403(b) or governmental 457(b) plans to a Roth IRA. Reason being, you may no longer be allowed to change your mind once it's complete.
Here's some background on this matter:
Prior to 2018, if an IRA holder or employer plan participant decides to convert their retirement plan into a Roth IRA they can undo the conversion by distributing the amount out of the Roth to put it back to a Traditional IRA. This transaction is called a recharacterization. The recharacterization must be completed by the taxpayer's tax return due date plus extensions.
As a matter of fact, if the taxpayer files their tax return timely, the tax payer gets an automatic extension to recharacterize their conversion. Remember that conversions are taxable therefore a recharacterization is an essential tax strategy tool to undo a taxable event.
What will change under the new tax bill:
Under the new tax bill Individual Retirement Accounts (SEC. 13611) , IRC Section 408(A)(D6), recharacterization of conversion transactions are going to be a thing of the past.
Congress decided to repeal the section of the code allowing recharacterization of conversion, meaning once an individual converts their individual or employer plan to a Roth IRA, the fair market value of their investment at the time of distribution will be reported as taxable. Timing of when a conversion is processed is essential since it will determine the date and value of the taxable transaction.
Since recharacterizations are no longer going to be available, conversions can no longer be undone if the conversion occurs on or after January 1, 2018.
For more information about how recharacterizations and conversions work, click here.