There's Still Time to Contribute to Your IRA Before April 15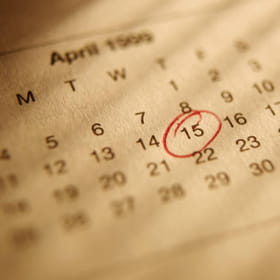 With the 2014 tax deadline approaching, you're already thinking about taxes and money. Why not do something that can help your tax situation and help you save for retirement? Open a Self-Directed IRA with The Entrust Group absolutely free before April 15.
Qualified individuals who make a contribution to a Traditional IRA before April 15 can write a smaller check to Uncle Sam on tax day, because your contribution is tax-deductible. For individuals with a Traditional IRA or Roth IRA, you can contribute up to $5,500 if you are 49 or younger; $6,500 if you are 50 or older. Read the complete list of contribution limits.
Want to learn more about the benefits of opening a Self-Directed IRA and maximize your 2014 IRA contribution limits? Join us for a Webinar, Tax Return and IRAs: What You Need To Know, on March 10, 2015 at 10:00 AM with John Paul Ruiz, CISP, one of The Entrust Group's experts.