Disruptive Real Estate Trends & How to Capitalize On Them: Part 2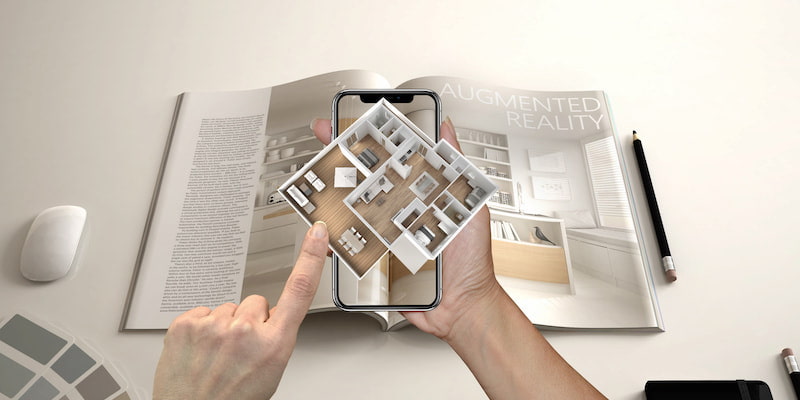 Estimated Reading Time: 4.5 minutes
We are happy to have Neal Bawa, CEO of Grocapitus, join us for this second part of a two-part series taking a look at trends affecting real estate right now. If you haven't read the first part, you can read it here.
In this second part, Neal covers more disruptive trends, technology, and tips to help you invest in an ever-changing real estate market.
On to the last five trends!
Disruptive Trend #6: The 15-Minute City
If you're looking for a possible way to boost your portfolio, The 15-Minute City is a great opportunity. This is a concept where city residents are able to meet most of their needs within a short walk or bicycle ride from their homes.
How To Take Advantage of this Opportunity
Most cities talking about making this happen are all talk and no money. One city that has the best chance of making this idea a reality is Portland, Oregon. They're working on building walkable neighborhoods and connecting them together to create, what they call, a 20-Minute City. Consider buying investment property located inside a 20-minute neighborhood, especially close to their retail area.
Disruptive Trend #7: Big Data for Advanced Analytics
Did you know that you hold the key to incredible investment tools in your hand? That's right. Big data is changing the game for real estate investors. It takes a close look at a location's future risks and opportunities. Today, you can get sophisticated big data prediction tools that are 10x better than the manual prediction binders investors used to pay $50,000 a year to access. And these tools are under $50 a month!
How To Take Advantage of this Opportunity
Two big data tools Grocapitus loves are Local Market Monitor and Housing Alert. These tools rank every city and town in the U.S. for real estate investments. With the development of more sophisticated technology, the real estate market has become a digital battlefield. If you don't arm yourself with big data prediction tools, you'll lose out.
Disruptive Trend #8: Augmented Reality
Augmented reality (AR) already lets potential buyers tour a property via their smartphones, regardless of their location. AR also lets real estate agents tweak the room's design. A select few can make huge profits off of this trend. Here's why…
How To Take Advantage of this Opportunity
Apple is set to release their Apple Glass AR headset in the coming year. We see this as the biggest revolution next to the smartphone. Given the growing AR trend, there are incredible opportunities for both programmers and investors. Apple's software development kit, the AR kit, will allow developers to create more AR-centered apps for the real estate sector. Developing new AR apps to enhance real estate sales could allow developers to profit. The access to cutting-edge apps would also provide more avenues for investors to seamlessly purchase investment properties, even from a distance.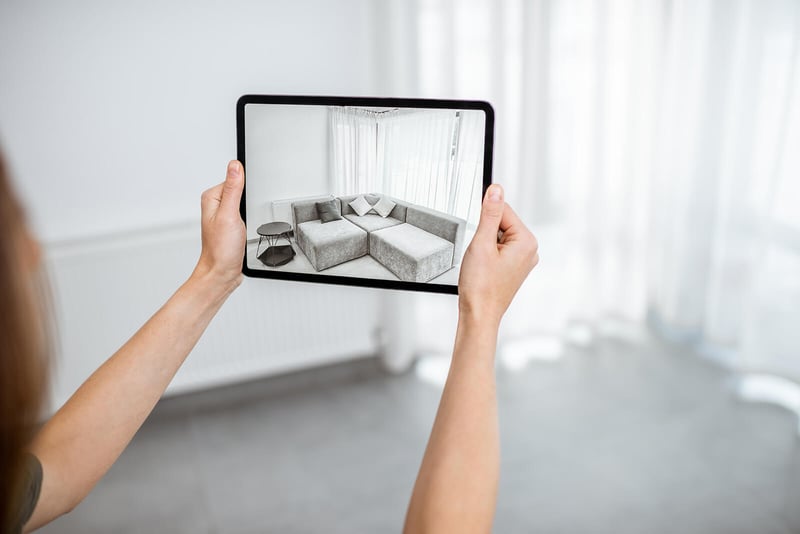 Disruptive Trend #9: Blockchain and Tokenization
This trend has the potential to revolutionize the real estate industry. Blockchain eliminates middlemen and lets buyers deal directly with sellers, which cuts costs. The bigger news for investors is "tokenizing" properties. Real estate tokenization divides a property into tradable shares or digital assets on a blockchain network. This lets investors trade properties as digital shares and transforms real estate into a liquid asset.
How To Take Advantage of this Opportunity
This trend looks like the future of real estate. Tokenization allows split ownership of real estate among several people, giving access to small investors who are not able to make large investments in property. The blockchain offers an easy way to buy into real estate markets worldwide, creating a brand new class of real estate investors. Future regulations may allow tokenized real estate to be traded on the stock exchange. When this takes hold, real estate could become the biggest dog on the stock exchange.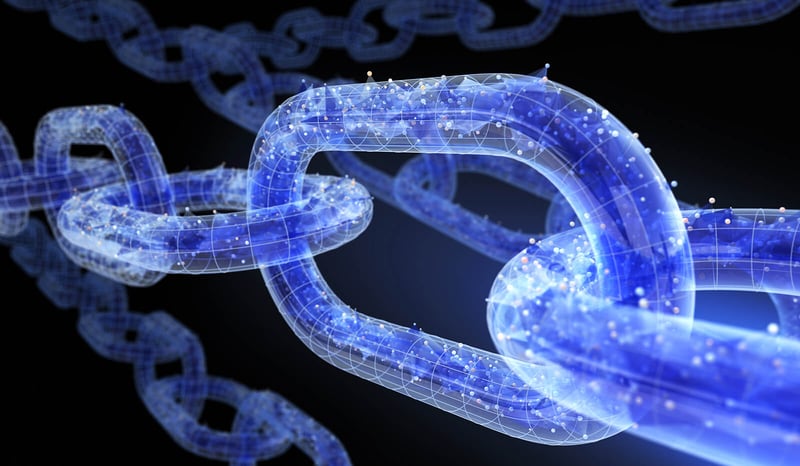 Disruptive Trend #10: Rising Commodity Prices
We looked at the rising inflation in the U.S. and found the biggest cause is from real estate construction. While this may seem like a counter-productive shift for real estate investors, read on to learn how these economic changes can lead to investment opportunities.
How To Take Advantage of this Opportunity
The rising costs of real estate construction have caused rents to go up. This rent boom shows no signs of slowing, which means rental investments have the potential to do well. Surging demand for houses has driven lumber prices near record highs, making lumber stocks a red-hot market right now. Homebuilder stocks are in a sweet spot too. Earnings and sales estimates are on the rise, making this a pivotal time to consider an investment in real estate or homebuilders. Homebuilders show few signs of slowing production which points to potential growth for savvy investors.
There you have it. As you can see, the real estate market is experiencing some earthshaking trends. These could be potentially amazing opportunities for investors who want to take action and boost their investment portfolios.
___
Neal Bawa is CEO of Grocapitus, a technologist, data guru, a process freak, and an outsourcing expert who is known in real estate circles as the Mad Scientist of Multifamily. Neal's $500+ Million real estate portfolio is composed of a mix of apartments that he built and bought. Find out more about Neal and his company at: www.grocapitus.com
This is a contribution article written by a third-party author. The views and information expressed in this blog are not necessarily the views of The Entrust Group, nor do we endorse any of the information contained in this post.