Due Diligence Makes Precious Metals Investments Shine Brighter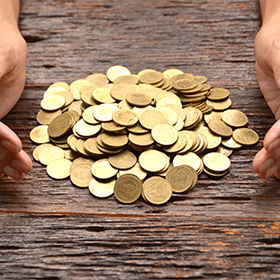 Estimated reading time: 2 minutes 40 seconds
Like any investment, precious metals are subject to the laws of supply and demand. But they have some particular characteristics that make them desirable to many investors. Take gold, for example. It has long been considered the most effective safe haven investment. While most of the gold ever mined still exists in the form of bullion and jewelry, silver, platinum, and palladium have industrial uses, which influences market demand, and thus, their investment value.
Precious metals also go through boom-and-bust times: the gold Rushes of 1849 in California and Alaska in the 1870s, the 1859 discovery of silver in Nevada's Comstock Lode, were followed by those locations being mined out. In addition, some market swings can be traced back to speculation and hoaxes. That makes due diligence before investing in precious metals especially important.
Here are a few items to put on your due diligence list before investing in precious metals:
Choose your investment from among the precious metals allowed by the IRS for retirement savings. These include gold, silver and platinum coins minted by the US, Australia, Canada, Mexico (silver coins only), and the Isle of Man (platinum coins only. Bars and rounds of gold, silver, platinum, and palladium must have been produced by a refiner or assayer who is accredited by NYMEX/COMEX, NYSE/Liffe, LME, LBMA, ISO 9000, or by a national government mint, and must meet minimum fineness requirements.
You also may hold equities in mining companies in your IRA or other tax-advantaged retirement account. This is an indirect way of owning precious metals, and is one that can expose you to market volatility and political risk, in addition to the usual swings in the prices of precious metals. Doing due diligence on these companies is equally important.
Don't be pressured or rushed into buying an investment before you have a chance to think about and do your due diligence on the "opportunity of a lifetime." Precious metals have been around as stores of value for millennia. They aren't going away in the next 48 hours.
Choose a reputable dealer. The dealer is the party from whom you will purchase the metals. This can be a government mint or a private dealer. In all cases, you will want to research the company, its reputation, the products it offers, and its fee or commission structure.
Choose a depository for your investment. These regulated, insured facilities will store your precious metals for an annual fee. These fees vary, and you will want to examine the fee structure as part of your due diligence. The Entrust Group works with a number of nationally recognized depositories, and unlike some self-directed IRA administrators, we don't limit your choice of depository. The IRS does not allow you to retain physical custody of the metals yourself.
Open a Precious Metals IRA with a self-directed IRA administrator you trust and that lets you make the decisions. Our Precious Metals Center offers quick and easy same-day funding for your purchases. You pay a simple, flat, annual administration fee along with your depository fees. We also have a 35-year track record of serving the retirement savings needs of self-directed investors.
Open an Entrust Precious Metals IRA today – it takes less than 10 minutes online.