The Easy Way to Pay Your Real Estate Investment Expenses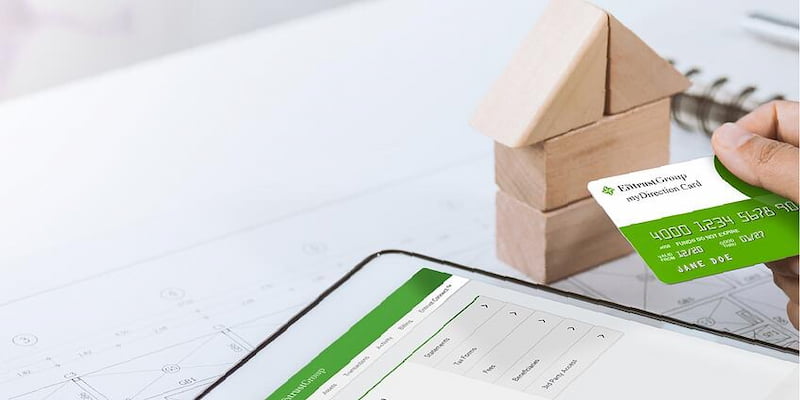 Estimated reading time: 3 minutes
There's a lot that goes into making a real estate investment, and there's even more that goes into maintaining it. No matter how you choose to manage your real estate investment, eventually you'll need to pay expenses related to the property.
You might need to pay a property manager, a contractor, a repairman, pay for new appliances, or even pay for something as simple as a utility bill. Paying for these things when you, yourself own a property is a no-brainer. You simply reach for your wallet and pay with your personal credit card, checkbook, or cash. However, paying these expenses on a property your IRA owns requires a little more forethought.
The Standard Way to Pay
The default method of paying expenses related to your IRA-owned real estate investment is through your administrator. To pay for one of your investment's expenses, you need to complete a payment authorization letter and send it to your administrator along with a copy of the invoice or bill. From there, your administrator directs the corresponding IRA funds to paying the expense, which takes from 2 to 5 business days.
This default method of paying for expenses is effective, but it's not the most efficient. Most administrators charge a fee for processing these kinds of transactions, so it may not be the most cost-effective payment method either.
The LLC Route
By establishing an LLC in your IRA's name, you sacrifice some time, money and effort on the front-end for benefits in the long run. Creating the LLC requires hiring an attorney familiar with tax law to establish it for you. The cost varies, but engaging the services of a legal professional is never cheap. The payoff, however, comes in the form of checkbook control.
Checkbook control is a Self-Directed IRA (SDIRA) investor's ability to manage their IRA funds with the ease and convenience of a checkbook. Rather than contacting your account administrator to direct your IRA funds, you simply write a check to manage your assets. Checks might be old school, but they're a lot less hassle than paperwork.
The Asset Management Card
The quickest, most efficient form of payment for managing real estate expenses is an asset management card. Unlike checkbook control, you don't need to establish an LLC to get an asset management card. It's a turn-key solution.
It's a prepaid card that provides immediate access to the funds in your Entrust account. Rather than writing a check and waiting for it to process, an asset management card lets you use the cash in your IRA to pay for your real estate investment expenses.
How to Get the myDirection Visa Card
The process of obtaining an asset management card may vary depending on the provider. However, getting our asset management card, the myDirection Visa Card is very simple. To take advantage of the myDirection Card, you need an Entrust account with an available cash balance. Then follow these steps:
Apply for the myDirection Card using our online portal
Select the account you want to associate with the card
Review your personal information to ensure it's correct
Agree to the disclosures and acknowledgments
Click Submit
And that's all there is to it. It only takes 5 minutes to save you time, money, and streamline your transactions. Managing your real estate investments just got much easier.
Check out the myDirection Card page to learn everything you need to know about our brand-new asset management card.