Entrust Employee Profile: Emily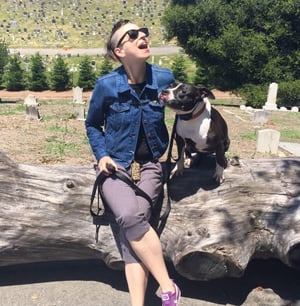 Estimated reading time: 3 minutes
Meet Emily, she's a Senior Administrative Accountant at Entrust and she's been with the company for 5 ½ years. Her role consists of being part accounting, part HR, and a whole lot of spreadsheets!
Let's learn more about her...
What do you enjoy about working for the company?
The people here are what really sets Entrust apart. I love working with people who bring a smile to my face every day. We joke around with each other, we support each other, we care about each other, and we all work together to get the job done.
What special skills do you have?
Work skills – I guess I'm a bit of a spreadsheet guru. Personal skills – Getting my dog to voluntarily jump in the bathtub just by showing her a jar of peanut butter.
What is the most common question you come across at Entrust?
"How much PTO do I have?"
Do you know any random facts about the IRA industry?
No. I never gave any thoughts to the financial health of my own retirement, let alone the industry overall. Every day I learn more and more about our industry and it's fascinating.
What is your favorite type of food?
Most anything as long as it's vegan! I'm currently in love with the cream filled donuts from Vegan Donut and Gelato in Oakland, the entire menu of The Butcher's Son in Berkeley, and the vegan margarita pizza from Bare Knuckle Pizza in Oakland. I also recently discovered vegan buffalo wings and I'm pretty hooked.
Do you have any hobbies?
Playing cello, Olympic weightlifting, snuggling with my dog Doris, listening to podcasts, reading, and dressing up like Pee Wee Herman.
Where are you from originally?
Felton, CA (near Santa Cruz).
What do you enjoy about living in your state?
We have everything in California! I can go on a hike in the mountains, I can go to the beach, and I can drive a few hours and see the desert or drive a few hours and see the snow. There is no end to the natural beauty of this state and I love that I live in a state that is focused on conservation and protecting the environment.
A few fun fact about you?
I like to watch Spanish TV programs even though I don't actually speak or understand Spanish. I love the smell of Play Dough. I have a motorcycle license, but I've never had a motorcycle and never plan on having one. I'm a cold brew coffee snob.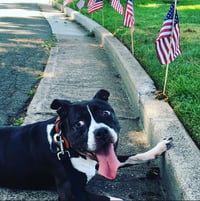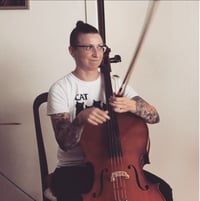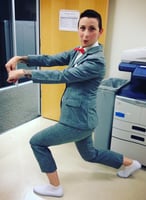 Thanks Emily for taking part in our Entrust Employee Spotlight. We enjoy learning more about our employees and what makes them unique. To learn more about employees at The Entrust Group, please visit our Entrust News page here.
To provide personal service, Entrust maintains local offices that are staffed by professionals with first-hand experience related to Self-Directed IRAs, real estate and financial services.
We take pride in providing educational resources through our Learning Center to help clients and professionals understand the broad spectrum of investment options, regulations, and requirements, and the benefits of self-direction.
To learn more about our local offices and representatives, visit the contact us page.