Get Ready for 2022 With These End-of-Year Investing Tips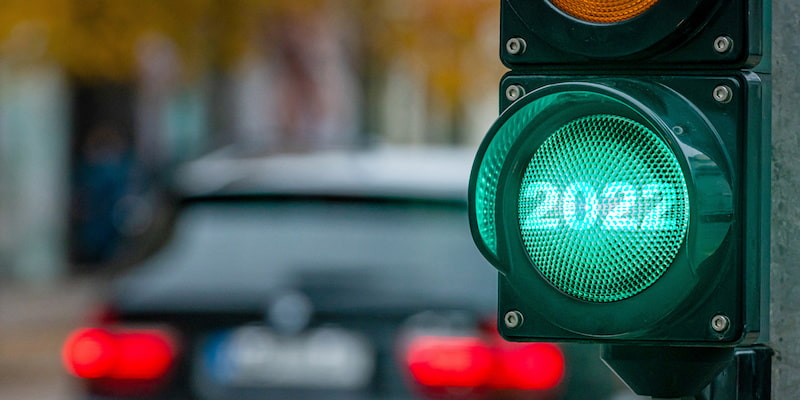 Estimated reading time: 6 minutes
Despite the joy and excitement of the holidays, this season can fill our days with added stress. Sometimes we end up focusing so much on others that important routines and our own projects get pushed to the back burner.
One way many people take care of themselves is by managing investments and staying on top of goals to prepare for financial security during their retirement years. Let's look at a few ways you can take care of yourself and keep your investment goals in mind throughout December and into the New Year.
Remember Your Long-Term Goals
During the holidays, it can be tempting to think that your portfolio can wait. As an investor, however, optimizing your investments is a big part of any long-term investment strategy. Neglecting investments, especially at the end of the year, can lead to missed opportunities.
While you can contribute to your IRA or Roth IRA up until the tax deadline in April, December can be a great time to initiate contributions to your accounts. Getting the funds into your account earlier provides more time for you to grow your portfolio.
December 31st is also the IRS deadline for anyone over age 72 to take required minimum distributions (RMDs). If you turned 72 before 2021, you are required to take your RMD by December 31st, 2021. If, however, you turned 72 in 2021, then you can decide to delay your first RMD until April 1st, 2022. If you delay your first RMD until April of 2022, you will still be required to take the second RMD by December 31st, 2022. This delay will result in taking two RMDs in 2022. Talk with your financial advisor to make sure you are making the right decision based on your situation. The penalties for missing the RMD deadline are particularly steep at 50% of the shortfall, so you want to be sure to take your RMD by the deadline.
RMDs are calculated based on the value of your accounts. If you have a self-directed IRA (SDIRA) with one or multiple alternative investments that require valuation, remember to submit a Fair Market Valuation (FMV) to your custodian. This will be used to determine the value of your account and help you calculate your RMD amount. Check out our recent article to learn about how reporting an FMV has the potential to benefit you and your end-of-year plans.
If your income is too high for contributing to a Roth IRA, you might want to consider a Roth conversion. A Roth conversion allows you to roll your 401(k) into a Roth IRA or convert your traditional IRA into a Roth IRA regardless of your income. The deadline for a Roth conversion is December 31st, and the funds must be deposited in a new account within 60 days. Talk with your financial advisor to see if this might be a good strategy for your investment goals.
Give Gifts That Keep On Giving
December is the time to give gifts to the ones we love, and for many people that includes supporting causes with charitable giving. According to the Giving USA Institute, in 2020 charitable giving in the US rose 5% to reach a record $471.44 billion.
If you already have an IRA and you are over age 72, your distributions can be donated as tax-deductible donations from your IRA directly to a qualifying charitable organization. These donations are called Qualified Charitable Donations (QCDs) and count toward your RMDs. It's important to make sure you're following the IRS rules for QCDs, so read more about how to give back with QCDs.
Charitable giving can often be tax-exempt, but be sure to remember the rules about who you can donate to and the best ways to deduct your donations. And while you can certainly donate to charities any time during the year, remember to make any tax-exempt donations you want to count for this tax year by December 31st.
Tax-advantaged giving can include your family too. Thanks to the gift-tax exclusion, you can gift cash to each of your family members in 2021, and they will not have to pay taxes on the gift. The gift limit changes yearly, so be sure to check with the IRS for the most recent gift tax limit. For 2021, the limit is $15,000. You can also give them a helping hand by paying for college tuition or medical expenses. And if you pay directly to the educational or medical institution, rather than your family member, the gift limit does not apply.
If you want to help a child, grandchild, or any other person under 18 prepare for educational expenses, Entrust also offers a self-directed Education Savings Account (ESA). This can be a great tax-advantaged way to contribute to educational expenses and share with the ones you love. While your contributions are not tax-deductible, you can invest the contributions, and the growth is tax-free.
Meet With Your Financial Advisors
The end of the year is a great time to meet with your financial advisors and tax professionals to make sure your investment strategies are on track for the coming year. As we mentioned above, it is also important to meet with your advisors to be sure that your end-of-year deadlines are met, your tax-deductible donations are accurate, your RMDs are calculated properly, and you are ready to ring in a new year of tax-advantaged investing.
Keep it Personal
Keeping your eye on the things that matter to you during the busy seasons in life can help you avoid stress and take charge of your financial future. As you look around your life and celebrate with your friends and family, take a moment to reflect on why you invest and what you hope to achieve with your portfolio.
At Entrust we offer self-directed accounts, because we believe that having options when you invest is a foundational part of helping you grow your portfolio your way. And we believe that investors should have what they need to create a strategy that helps them reach their goals.
During this holiday season, we hope you have time to reflect on your investment strategy and find that you are meeting your goals. If you'd like to include a self-directed account in your portfolio, schedule a call with us to see how self-direction could help you work toward your dreams.
Our team at Entrust also wants to extend our best wishes for a joyful holiday season to you and your family. May you have all the time you need during these busy days to thoroughly enjoy the life you have worked so hard to create.
Key Takeaways
Being aware of end-of-year deadlines helps you maximize your strategy.
If you turned 72 before 2021, take your RMDs by December 31st, 2021.
If you turned 72 in 2021, you may delay your first RMD until April 1, 2022. You will also be required to take your second RMD by December 31st, 2022.
Update your account value by submitting your FMV.
Consider rolling your 401(k) into a Roth IRA.
Complete all your charitable giving by December 31st, 2021 to count for this tax year.
You are able to give each family member a gift up to $15,000 that is tax-free for them.
Meet with your financial advisors to make sure you're on track to meet your goals.
Consider opening an SDIRA with Entrust to design a retirement portfolio that fits your needs.