How to Find a Realtor Who Understands Self-Directed IRA Investors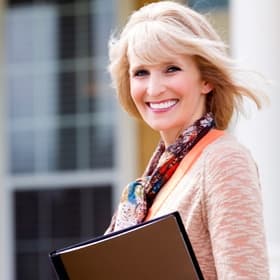 So, you're thinking of purchasing an investment property with your self-directed IRA? Congrats! Before you start considering real estate IRA properties, see if you are able to answer the first question that everyone will be asking you; "Who's your agent?"
Whether you are purchasing or selling, your Realtor® is a valuable asset that will be with you throughout the real estate transaction. Choosing the right person to help with your investment is a process in and of itself.
Who is a Realtor®?
Contrary to popular belief, a Realtor® is different than a standard real estate agent. A Realtor® must be a member of The National Association of Realtors® and adhere to their comprehensive Code of Ethics.
In addition to registering with the association, a Realtor® must have completed a series of educational courses and passed a state exam. States also have requirements for continuing education, usually every two years, for agents to maintain their license.
Realtors® are often more knowledgeable about the industry than the average agent. Make sure your Realtor® is currently licensed and in good standing to ensure the highest level of service.
What Does a Realtor® Do?
Your Realtor's® goal is to make the purchase process as smooth as possible. S/he will provide numerous resources to locate a Real Estate IRA investment property, and may even have access to unadvertised listings. A Realtor® familiar with self-directed IRA investing can also offer insight into the available investing strategies.

Your Realtor® will help in the negotiating process and make sure that the purchase agreement includes an appropriate timeline for you to have inspections and complete your due diligence. This is another great time to have a knowledgeable agent by your side. S/he can help you find qualified professionals to investigate possible defects or liabilities with the property.
Choosing a Realtor®
When choosing a Realtor® to help with your self-directed IRA investment, you don't have to settle with the first one you meet; interview a few. You should feel comfortable with your Realtor® and his/her level of expertise. You want a sidekick with you to help guide you through the intricacies of purchasing Real Estate IRA property.
It's important to understand that your relationship with your Realtor® should be consistent, pleasant, and long-term. This person may be with you all the way to retirement. Consider the interviews as dates. Don't go steady until you're ready.
What to Ask
Prepare a list of questions to ask three or four different Realtors® from different agencies, and if you need to continue the search, do so.
Here are just a few important questions to ask your potential agent:
What areas do you specialize in?

Do you understand how investment properties work within the self-directed IRA arena?

Do you work with a title company that has knowledge of self-directed IRA transactions?

Do you have other self-directed IRA professionals in your network? Attorneys? Accountants? Administrators?

What recent Real Estate IRA deals have you closed?

How do you stay current with self-directed investment education and industry changes?
Get Started Today
A great place to start your search for a Realtor® is through friends and family. A referral from a trusted source adds an extra layer of credibility to that person who is helping you with a major retirement investment. Ask other self-directed IRA investors who they have worked with, who offered great service, and who to avoid.
If you want to learn more about finding Realtors® in your area, try visiting www.realtor.org or your state's department of real estate. If you would like to establish a Real Estate IRA, please get in touch with us today.