How to Save For Retirement Even After Retirement Age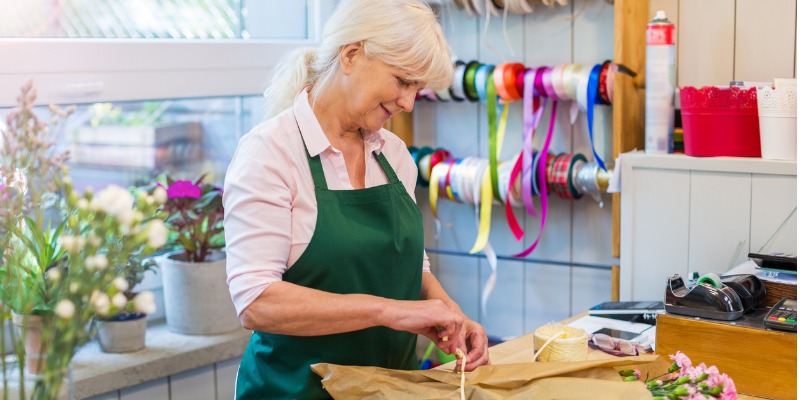 Reading time: 3 minutes 30 seconds
"Are you working hard or hardly working?" is a question plaguing more and more Americans, even post-retirement.
An estimated 18.8% of Americans over the age of 65 are still working, and over half of them are employed full time.
Research shows that half of adults employed at the age of 50 will move to a new employer by the time they are 70 years old. Often, they are seeking more meaningful work, even if it comes at a lower salary; others return to consult with their previous employers; still others, legitimize their former hobbies into full-blown businesses.
Whatever your reason for working past retirement age, you still have a number of options that will allow you to continue saving in a tax-advantaged account.
Traditional IRA
If you have earned income and have not yet reached age 70½, you can make pre-tax contributions to a Traditional IRA. This strategy also reduces your current tax liability while allowing your retirement savings to continue growing in a tax-deferred manner.
Roth IRA
The advantage of a Roth IRA for those post-retirement age is that you can make contributions as long as you have earned income, even after age 70½ (the only drawback is that you cannot contribute if your income exceeds the compensation limit). Roth IRAs do not require you to take required minimum distributions, regardless of your age.
Roth IRA distributions are eventually tax-free, thus distributions from Roth IRAs will not affect the taxation of other retirement benefits such as Social Security. Another major advantage of a Roth IRA is the assets in the account will likely be tax-free for your beneficiaries after your death.
Employer Plans
Employer plan contributions are another good way to continue saving post-retirement. If you start making money from a hobby or have other self-employment income, you are eligible to make an employer plan contribution and use the contribution as a tax deduction.
There are two IRA-based employer plans:
Simplified Employee Pension Plans(SEP) allow the employer to make a profit-sharing contribution into a Traditional IRA. The 2019 maximum that may be contributed for each employee is up to the smaller of 25% of their compensation or $56,000. The advantage of the SEP is that it can be established and funded up until the tax return due date of the employer.
Savings Incentive Match Plans (SIMPLE IRA) work like 401(k) plans, in which the employees make their contributions through payroll deductions and the employer makes either a matching contribution or profit-sharing contribution. SIMPLE IRA contributions can help increase the balances in retirement accounts for use throughout your post-retirement years.
Individual 401(k) plans are no different than standard 401(k) plans, but are designed for employers with no eligible employees. There are no age restrictions on contributing to these plans, so long as the individual is eligible to participate in the plan. Contribution limits for 401(k) plans are higher than SIMPLE IRAs.
However, for participants in a 401(k) plan to take a distribution, they must have a distributable event such as separation from service, reaching normal retirement age, divorce, or plan termination – restrictions which do not exist in SIMPLE IRAs.
Health Savings Accounts (HSA) are not only a bucket to tap into regarding medical expenses, they also can be used as a supplemental retirement plan, even when not being used for medical purposes. If you choose to retire early and are not eligible for Medicare, you may purchase a High Deductible Health Plan, which will make you eligible to contribute to an HSA.
Think of an HSA as an IRA that can be used for medical expenses, tax-free. The penalty for HSA distributions used for purposes other than medical expenses is waived once the account holder reaches age 55. Lastly, if you need assistance or professional care in your golden years, you may use HSA assets for long-term care expenses.
The day you retire—as glorious as it may be—is just one day. Saving for life post-retirement is a topic worthy of consideration. Saving for retirement after reaching retirement age may take a little extra research and creativity, but it is absolutely within reach.
Let us help you continue saving for your future -- reach out to The Entrust Group today for a free consultation!