How Trump's Presidency May Impact Your Retirement Savings in 2017 and Beyond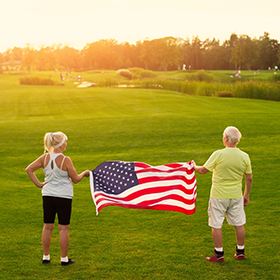 Estimated reading time: 4 minutes
A changing of the guard in the White House means changes for the American people. When a new president is elected, their administration's attitudes and beliefs are reflected in the policies enacted throughout their term. With Donald Trump entering the highest office in the country, retirees are eager to know how his presidency stands to impact their savings accounts. As his presidency gets underway stay on top of your retirement fund by considering these fundamental variables:
Fiduciary Rule and Dodd-Frank Regulations
A complex law emanating from the Department of Labor or DOL at present is the Fiduciary Rule. It should go into effect by April 2017. This rule changes the status of many financial advisors with this one simple sentence. They must act "without regard to the financial or other interests of the adviser, financial institution or any affiliate, related entity, or other party." Under this new rule, even basic investment discussions have strict rules over how the information is presented to clients. Whether the advisor is paid or not, he or she must offer advice that's to the benefit of the investor. Under Trump's presidency, obtaining financial advice might be more difficult or limited in scope.
Trump may also alter or reduce the efficacy of the Dodd-Frank Wall Street Reform Act. Several regulatory agencies were built out of this bill, which brought the nation out of the Great Recession. Trump could possibly see these agencies as "big government" that need to be pared down. Without these regulations, however, your saved money might be at risk for further loss.
The Retirement Enhancement and Savings Act
The Retirement Enhancement and Savings Act, or RESA, is an important bill that was introduced around election time. It's currently moving through Congress toward approval. It's unclear at present if Trump will approve the bill, but he seems likely to do so. RESA has many provisions, including a stipulation on IRA contributions. If you're retired with some work hours still on the clock, you can contribute to an IRA past the age of 70.5 years. This small-law alteration means a great deal to retirees because extra income can be boosted by the IRA's tax savings and interest accrual. Be aware of the bill's status so that you can reap its potential financial benefits.
Social Security Concerns
Trump's presidential campaign often referenced Social Security benefits and their critical importance to the American people. He promised to keep SS intact, but it's funding has long been under fire. In a few decades, it may be no more unless it's properly funded now. To be as cautious as possible, you may want to put away some extra money in case these funds become limited or completely unavailable in the near future. Because Trump has vague plans for Social Security at the current moment, protecting your own well-being must be a priority.
Investment Markets
If you invest in the stock market, keep a close eye on your portfolio as the Trump administration gets underway. There are many unknowns with regard to Trump's trade deals, and how the market will react to any actions the administration takes, as well as the general uncertainty in the air, as Trump's first 100 days unfold.
Instead of choosing stocks that are considered higher risk, you may want to consider bonds for any short-term investing. Bonds will fluctuate in value, but uncertainty won't affect the bond market as it will the stock market. As the administration's policies and their impact on the economy in general and financial markets specifically, you can slowly move those investments back into the appropriate stocks. Retirees in particularly don't want to see too much movement in their funds, because they're very close to using them to draw a monthly income.
Trump's Business Style
At heart, Trump is a businessman. A history of numerous financial successes - and just as many failures - make up his unprecedented political resume. Because of the relatively unique situation in the White House, retirees should be practical about their finances. Ideally, being retired means there is little household debt remaining. High-interest credit cards, loans and other liabilities should be paid off or close to that point. You don't want to deal with changing interest rates on a loan as you work on a fixed income into your senior years. To make sure you're financially prepared for secure retirement, be diligent with your assets and liabilities so that any changes at the executive level will do little to impact your quality of life.

The checks-and-balances system keeps the country moving forward regardless of the sitting president. As a retiree and investor, you simply need to pay close attention to your accounts as they increase or decrease. And remember to keep in close contact with your retirement advisor too - he or she can best help you navigate whatever happens in the next four years.
Beth Kotz is a business writer and contributor to Credit.com. She has also been featured as a writer and editor for numerous blogs in the energy, entertainment and home verticals.
This is a contribution article, written by a third-party. These are not the views of The Entrust Group nor do we endorse any of the information contained.