Investing in Commercial Real Estate in a Post-Pandemic World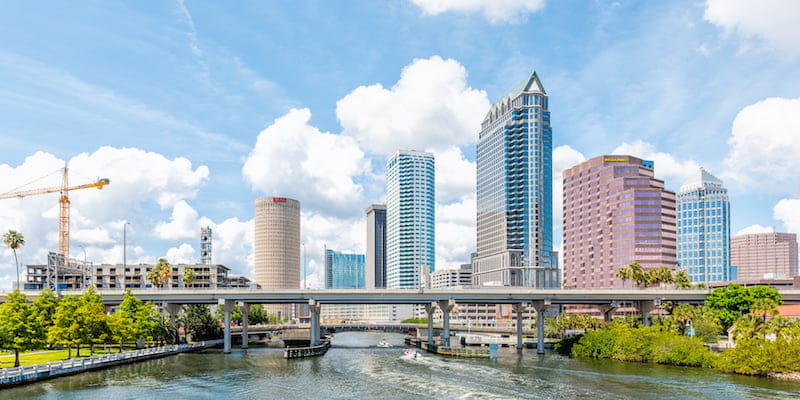 Estimated reading time: 5 minutes
When you hear the phrase "commercial real estate," do you think of a looming skyscraper? Or of your favorite store?
Commercial real estate is a large asset class that includes any real estate used for business purposes. Thanks to the pandemic, commercial real estate has had a tough couple of years. But life is changing again, and economic behaviors are gradually returning to pre-pandemic norms. Despite a couple difficult years, demand for commercial real estate jumped 20% in March 2022.
Commercial real estate is a popular asset. Some investors enjoy this investment because it is tangible. It also has the potential to generate income. Let's consider what is unique to commercial real estate investments.
Things to Consider When Investing in Commercial Real Estate
Often need a much larger upfront investment
Sold by specialized commercial real estate agents
Built with different materials and adhere to different building codes
May incur higher maintenance costs
Have the option for triple net leases and more flexible lease terms
How Can You Invest in Commercial Real Estate with Your Self-Directed IRA (SDIRA)?
There are several ways to invest in commercial real estate with your SDIRA.
Purchase commercial property directly with your SDIRA (e.g., purchase a bowling alley with your SDIRA)
Invest in commercial real estate through private equity (e.g., invest in shares of a commercial real estate investment fund with your SDIRA)

Issue a promissory note from your SDIRA to an investor who is investing in a commercial property
Invest in REITs focused on commercial real estate
There are eight main categories of commercial real estate. No matter what industry or sector you want to invest in, there is likely a related commercial property investment.

Offices

Offices are often the face of commercial real estate. Investors who buy office buildings can reap the benefits of tenants paying rent. But as with many real estate investments, buildings must be managed and maintained.
Office buildings have three categories: Class A, B, and C. Class A buildings are the finest office buildings. They are generally less than 15 years old. These buildings are almost always in prime locations. While they demand the highest lease rates, they also require the greatest upfront investment. Class B offices are usually a little older and can be found in less prime locations. Class C buildings may need updates or be outside of ideal business areas, but they can still be great offices.
Maintaining and renovating an office building can be a demanding endeavor, and may not align with certain investor profiles. For instance, if you're a Set-and-Forget investor, you may not want to deal with the day-to-day issues of owning an office building. For these investors, private equity that holds commercial office buildings is an option.
Meanwhile, Analyst investors may relish the opportunity to add a significant addition to their portfolio, one that presents significant cash flow and appreciation potential.
Understanding your investor personality type can be a game-changer. It allows you to fine-tune your investment approach to match your unique objectives, skills, and risk tolerance. Discover your investor personality type by taking our nine-question Investor Personality Quiz below.
Some investors may not want to deal with the day-to-day issues of owning an office building. For these investors, private equity that holds commercial office buildings is an option.
Retail
Retail is a huge category in commercial real estate. The investment options are practically endless. Investors can choose from standalone stores, coffee kiosks, grocery stores, strip malls, factory outlets, restaurants, larger community retail centers, or even malls.
Investors can hold the physical property in their SDIRA. They can also use their SDIRA to invest in commercial real estate holdings through private equity and private lending.
Industrial Buildings & Warehouse
Production and manufacturing are often large operations that need enormous industrial spaces. As online retail grows, warehouses are an indispensable part of life in the 21st century. Investors can get in on every part of the supply chain by investing in industrial complexes and warehouses.
Multi-Family
Some definitions restrict commercial real estate to non-residential properties. This distinction can get a little fuzzy. If a building is designed to be lived in, it is most often categorized as a residential property. This would include duplexes or small scale shared living buildings. Larger scale apartment complexes, however, are commercial buildings.
Investors can capitalize on both types of real estate with their SDIRA. Whether you want to invest in smaller residential properties or larger apartment complexes, each of these investments offers growth potential.
Mixed-Use
Properties designed with a combination of real estate types in one building are considered mixed-use commercial real estate. This category could include buildings that have retail on the first floor and apartments or offices in the upper floors or industrial buildings that are combined with office space. It would also include complexes with a hotel, fitness center, and a restaurant space.
A focus on convenience and walkability is driving the development of mixed-use real estate. Consequently, opportunities for investors are growing. The diversity of tenants in a mixed-use property provides some risk mitigation for investors. But having different types of tenants can also make a mixed-use property more difficult to manage.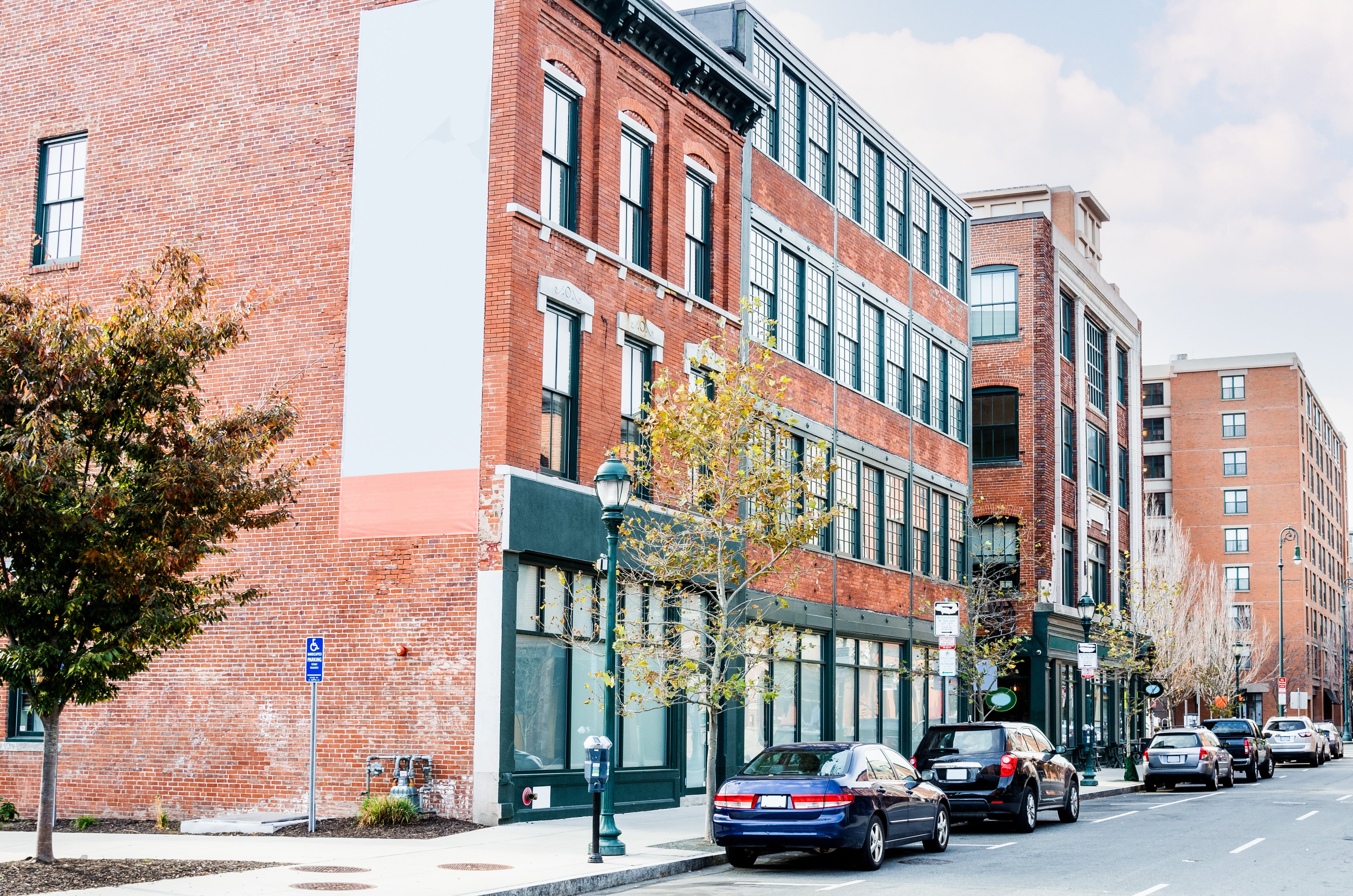 Storage Units
Storage units have become a popular asset in the last several years. Neither retail nor industrial, they are sometimes considered special purpose properties. Many investors are adding them to their investment portfolio. If you want to learn about the opportunities for investing in self-storage, check out our self-storage webinar.
Land
Commercial land is any land zoned for commercial purposes. Because commercial land does not have buildings or tenants, it has the potential to be less complicated than other commercial investments. But it is important to investigate and understand the zoning and regulations for any commercial land investment.
Special Purpose
Investors looking for more creative commercial investment options might be interested in special purpose properties. These serve a single or limited purpose.
Medical centers, hospitals, nursing homes, and hotels are all considered special purpose real estate. But the category is much larger than these well-established assets. Special purpose real estate can also include amusement parks, cemeteries, mines, museums, golf courses, marinas, or even railroads and wineries. Almost any income generating business that is not in one of the seven larger categories above could be considered special purpose.
This category of properties provides opportunities for amazing diversification when using your SDIRA. They might have unique regulations or restrictions. And in some cases they may need a larger down payment. As with any self-directed investment, do your due diligence and consult with your financial and legal counsel.
Get Started Today

Learn how you can begin investing in commercial real estate with your self-directed IRA now. Read about the possibilities and the process on our real estate investment page. If you have any questions, we're here to help. Schedule a free consult with one of IRA experts, and start building your future with a tax-advantaged, self-directed retirement account today.