How to Invest in Cryptocurrency With a Self-Directed IRA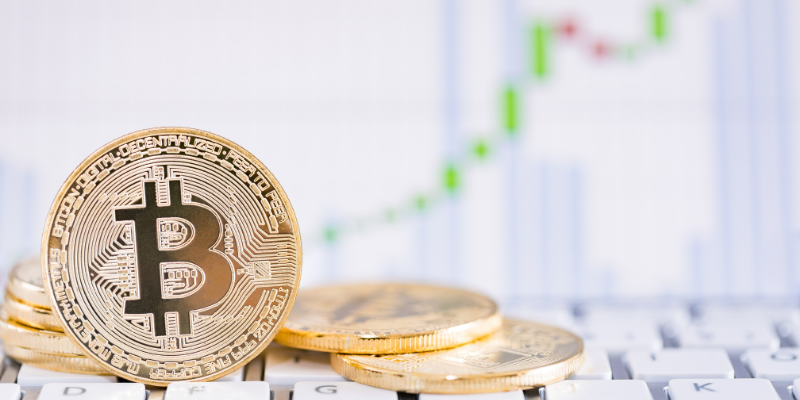 Estimated reading time: 3 minutes
There is an old saying that goes "the only constant in life is change", and currencies are no exception. From the ending of the gold standard in the 1970's, to the creation of the Eurozone in the 1990's, we've experienced substantial shifts in our monetary system even in the last 50 years. And now there's a new player in the game: cryptocurrency.
Cryptocurrencies are digital currencies secured by cryptography. They're built on a decentralized network that uses blockchain to execute and verify transactions, making them almost impossible to double spend or counterfeit. In theory, this structure allows cryptocurrencies to operate outside of government interference and without the involvement of financial institutions.
New cryptocurrencies are created and mined every day, with some taking the media and prospective investors by storm. Ethereum, Litecoin, Polkadot, and Bitcoin, the leader in the space since its introduction in 2009, are just a few examples of the thousands of digital currencies on the market.
Pros and Cons of Cryptocurrency Investing
A few of the advantages associated with cryptocurrency investing include:
No minimum investment requirement; you can purchase small amounts of a certain crypto to test out your strategy and appetite for risk
Growth potential as a developing asset class
Unlike a centralized currency, it has a cap - or maximum number of units that can be produced (Bitcoin has a 21 million coin cap, for example). This can be viewed as a shield from inflation
On the other hand, no investment is fully free from drawbacks. Because cryptocurrency is a relatively new asset, its regulatory and investing environments are subject to both change and scrutiny. This can lead to increased risk, price volatility, and government suspicion.
All those factors were apparent earlier this year when the Chinese government put the brakes on cryptocurrency activities by its banks and payment processors. The result? The market cap of all cryptocurrencies fell by more than $1 trillion in June 2021, according to CoinMarketCap.
SDIRA Cryptocurrency Investing Strategies
You have three options for investing in cryptocurrency through your SDIRA.
Option 1: Buying Cryptocurrency Outright
A standard cryptocurrency transaction involves a wallet (an app) linked to a checking account.
To be able to trade cryptocurrency directly with your SDIRA without an LLC, you'll need a SDIRA provider that works with a cryptocurrency exchange platform. Not all SDIRA providers can offer direct access to cryptocurrencies. If it's an asset you're interested in, be sure to confirm this prior to opening an account. Entrust currently works with ErisX to offer their clients this investing option. Check out the ErisX website for more details on how to invest in crypto with an Entrust SDIRA here.
Wondering how it works? The process goes a little like this:
Start by opening your SDIRA at Entrust.
Complete the ErisX

onboarding process

, including selecting Entrust as your SDIRA provider.
Once your ErisX application is approved, login to the Entrust Client Portal to submit a new investment request. On the electronic form, specify: New Purchase/Equity and upload your ErisX application packet.
Entrust will transfer funds to ErisX and notify you once these funds are credited to your ErisX IRA trading account.
Once that's all done, you'll be able manage the wallet holding your cryptocurrency assets (otherwise known as 'keys'). It also means that you can direct the sale and purchase of your digital assets without giving your SDIRA provider access to your keys.
Option 2: Investing in Digital Currency Funds
If you'd prefer to invest in cryptocurrency without holding the assets yourself, consider a digital currency fund. This strategy allows you to invest in cryptocurrencies using an investment product structure that you're already familiar with. Similar to a mutual fund, these work by allowing you to invest in the stocks of companies that hold coins or have cryptocurrency related services. Investing in a digital currency fund can give you indirect exposure to this type of asset, while also minimizing the amount of risk that you take on. This is because it allows an experienced crypto professional to call the shots on where and how the funds are invested.
Here's a brief look at the process:
Start by

opening your SDIRA

.
Fund your account via a transfer, rollover, or cash contribution.
Submit the subscription/purchase agreement provided by the investment sponsor and a Buy Direction Letter for Private Placement

via paper

or the

Entrust Client Portal

.
As with any public or private funds, your SDIRA pays any associated fees. Keep in mind that there may be restrictions limiting your access and ability to sell your shares in the fund.
Option 3: Buying Cryptocurrency via an IRA LLC
Another way to invest in cryptocurrency with a SDIRA is via an IRA LLC. There are a number of benefits associated with this structure, like liability protection for owners and direct access to your retirement funds via checkbook control. However, there is a cost to create and maintain an LLC.
You'll still need to establish a wallet as the method for obtaining and holding the cryptocurrencies, but you're free to choose the cryptocurrency platform you wish to use.
Here's an overview of the process:
Start by

opening your SDIRA

.

Fund your account via a transfer, rollover, or cash contribution.

Set up an IRA LLC with checkbook control.

Submit the operating agreement and a Buy Direction Letter for Private Placement

via
paper or the Entrust Client Portal (in this case, the LLC is considered the asset in your SDIRA).
Use your IRA LLC to buy cryptocurrency.
Ready to Start Your Crypto Journey?
Cryptocurrencies are rapidly gaining popularity among investors of all types and sizes. Their separation from a central currency and potential for growth are attractive characteristics for many.
To learn more about this emerging asset, catch the replay of our recent webinar on cryptocurrency investing co-hosted by Rayhaneh Sharif-Askary, Director of Investor Relations and Business Development at Grayscale.
Questions about cryptocurrencies and how you can invest in them with a SDIRA? Chat with one of our experts today.