Maximize Your Retirement Savings With Your Own Expertise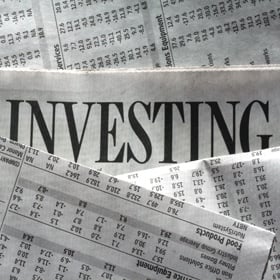 Are you a real estate maven? Passionate about small business or start-ups? Partial to the security of investing in precious metals?
Use that knowledge and passion to save and invest for your retirement when you open a self-directed IRA.
Many people make their IRA contributions and check a box indicating which basket of stocks or bonds the funds should be invested in. That's because those are the only choices offered by most banks and brokerage houses. In fact, the IRS allows a much larger range of investments in tax-advantaged savings accounts.
Investing in a narrow range of financial instruments limits your ability to diversify—one of the things most financial experts agree is key to a successful investment strategy. Diversification offers both protection against downturns and the potential for growth.
A truly diversified portfolio would include investment options such as real estate, precious metals, and private placements, to name a few. A self-directed IRA gives you the freedom to have real estate or precious metals as investments. With a Self-Directed IRA, you choose what to invest in. Your Self-Directed IRA administrator handles the transactions and all reporting required by the IRS.
Real Estate
Today, real estate is one of the most popular investments held in self-directed IRAs. From single-family houses to multi-family residences, commercial property, even vacant land—it's all eligible for investment. Susan, who loved to scan the local real estate listings and spent Sunday afternoons at Realtor open houses, bought a bungalow through her IRA, and put it on the rental market.
Using The Entrust Group's Learning Center and talking with her real estate professional, she educated herself and followed the IRS rules that prohibit certain transactions and certain people from being involved in a Real Estate IRA. She hired a contractor to do all repairs and the rent checks were sent straight to her self-directed IRA administrator, for example. Over time, those monthly rent checks and the appreciation in the house's value-added to her retirement savings.
An Alternative Investment World
Real estate is just one example of diversifying your retirement savings with alternative investments. Precious metals have a centuries-old record as a store of value and they may have a place in your modern-day retirement savings strategy. Private placements of all kinds—partnerships, LLCs, notes, and private stock, among others—are attracting a lot of investor interest these days. Energy, oil, gas, and accounts receivable financing are all other investment avenues for people with self-directed IRAs.
If you want to take a stroll down one of those alternative investment avenues to see where it takes you, this is the time. Through April 15, 2015, you can transfer your IRA to The Entrust Group for FREE.