Moving from Successful Small Business Owner to Satisfied Retiree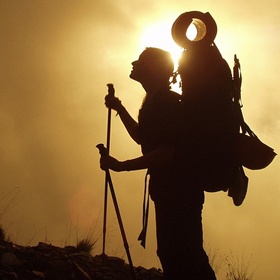 Today's retirees are more likely to be rock-climbing than sitting in a rocking chair. People may be working longer—59 percent of small business owners plan to work past age 65, according to a 2013 study by the Transamerica Center for Retirement Studies—but they are also living longer, more healthy and active lives during retirement.
For many, the ideal retirement includes working full or part-time, for pay or as a volunteer. In responses to the 2014 Guardian Small Business Owner Retirement Readiness Study, words used most often to describe the ideal retirement included travel, enjoy life, relax, time with family, play golf, volunteer, live well.
An increasing number of people, also, are going back to school, to get the degree they always wanted or to pursue an entirely new field of interest. One study put the number of students aged 35 or older in American colleges at 17 percent in 2009, with projections of 19 percent by 2020. Colleges are waking up to this new source of students; many offer special rates, or even free tuition to students over 60. And for people who want to travel and learn, educational travel organizations make that possible on all seven continents.
In the best-case scenario, these small business owners started planning for retirement long before the day they traded the work routine for the retirement of their dreams. Like building a successful business, building your dream retirement takes discipline, persistence, and forward thinking. Concern for their needs in retirement is what prompted 67 percent of the small business owners in the Guardian survey to start an employer savings plan. And 21 percent started retirement planning specifically so they would be ready to do something different with their lives.
Getting started on the path to the retirement you deserve begins with a simple step: download our report on retirement planning for small business owners, Control Your Retirement Savings the Easy, Affordable Way: Tax-Advantaged Plans for Small Business Owners. It describes the kinds of plans available to you, their tax advantages, and the particular advantages of a self-directed IRA: more control, more investment options, and more flexibility.