One-Size Does Not Fit All in Retirement Savings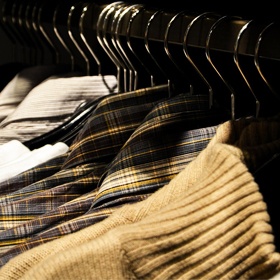 Anyone who's ever strained the seams of a 'one size fits all' T-shirt knows there really is no such thing. The same is true for families and retirement planning.
American families come in a variety of shapes and sizes these days, and each type of family faces different challenges when it comes to retirement savings. The 2014 LoveFamilyMoney study conducted by insurance firm Allianz, describes seven types of families:
Traditional, two-parent families with one or more children
Single-parent families with one or more children
Multigenerational families of three or more generations living together
Same-sex families, with or without children

Blended families, with parents who are married and have children from previous relationships

Older parent families, in which one parent is older than 40 and has one or more children under age 5
Boomerang families that have one or more adult children, aged 21 to 35, living at home
Let's take a closer look at two types of families—single-parent and boomerang—and the challenges they face saving for retirement.
Single-Parent Families
The U.S. Census estimates that 30 percent of all households with children are led by a single parent. According to the LoveFamilyMoney study, 85 percent of those single parents are the primary financial support for the household and 64 percent receive no child support payments. It's no small wonder that nearly half of all single parents worry they aren't saving enough for retirement.
This doesn't mean single parents aren't saving; nearly half (45%) report saving for their children's college education as their primary long-term financial goal. Of that 45 percent, more than a third realizes they are putting their own retirement security at risk when they put their children's college saving first.
Boomerang Families
One of the tolls the financial crisis took on U.S. households was driving adult children back to the family home when they couldn't find jobs to support themselves. The U.S. Census estimates that 30 percent of adults ages 25 to 34 now live with their parents. And the American Consumer Credit Counseling 2014 survey found that 1 in 3 U.S. households now provide some financial assistance to their adult children.
Unexpected or increased expenses later in life put a crimp in one's ability to save for retirement, often at a time when people are reaching their peak earning capacity. This could explain in part why 74 percent of those who plan to retire between the ages of 65 to 69 told the LoveFamilyMoney study that they worry about running out of money during retirement.
Flexible Saving Solutions
Self-directed IRAs have several advantages for single-parent, boomerang, and other shapes of families. They put you in control of how much you save and how you invest your retirement savings. They give you the freedom to choose among a broader range of alternative investments, from real estate to precious metals or even more traditional stocks and bonds. No one IRA suits everyone. That's why you have the choice to invest with a Traditional or Roth IRA, which both have tax-advantages and flexibility to diversify your retirement portfolio.
Saving can be hard, but finding out more about your options is easy. Just schedule a free consultation with one of our trained professionals. A quick 15 minute chat and you're on your way to a retirement plan that suits your personal needs. It's that easy.