Q&A: Understanding Form 5498 and Your Self-Directed IRA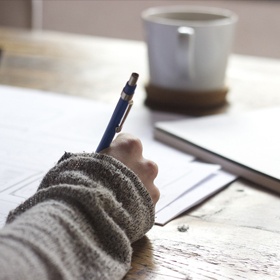 Estimated reading time: 2 minutes.
A self-directed IRA offers many opportunities for portfolio diversification through alternative investments. Due to their tax-deferred status, these retirement accounts require certain documentation to remain compliant with the IRS.
This article explains one of the required documents for a self-directed IRA; IRS Form 5498.
Q: What is Form 5498?
A: Form 5498 is a document required by the Internal Revenue Service. It is used to report the fair market value (FMV) of the alternative investments in your self-directed IRA for the year previous to that in which you receive it; in this case, 2012. This form is also used to report contributions, recharacterizations, conversions, and rollovers made for the tax year. You will also be notified if you are obligated to start taking required minimum distributions (RMDs) on Form 5498.
Q: Will Form 5498 affect the federal income tax return I filed?
A: If the transactions you are reporting on Form 5498 match the transactions reported on your federal income tax return, then there will be no effect. However, if the amounts reported in Boxes 1, 2, 3, 4, 8, 9, or 10 do not match those reported on your return, then you will have to file an amended federal income tax return. If you are in this situation, please contact us.
Q: Are employer contributions to my SEP IRA or SIMPLE IRA reported on Form 5498?
A: If your employer made a SEP IRA or SIMPLE IRA contribution to your retirement account after December 31, then it will need to be reported on Form 5498.
Q: I transferred my IRA to The Entrust Group recently. Who will send me this form – Entrust, or my previous administrator?
A: You will be receiving two different Form 5498s; one from Entrust, and one from your previous administrator. The form you receive from Entrust will include your account activity after the transfer, and your previous administrator will provide a Form 5498 for the year's prior activity.
Q: Do I need to send Form 5498 to the IRS?
A: No. Entrust will send the form to the IRS in a timely manner.
Q: What do I need to do?
A: Form 5498 is a document for your records. You will not need to send it anywhere, sign it, or fill out anything. The form is for you to review to make sure that everything is reported correctly. If you find a discrepancy on Form 5498, please contact us immediately.