How Retirement Can Be A Piece of Cake With A Self-Directed IRA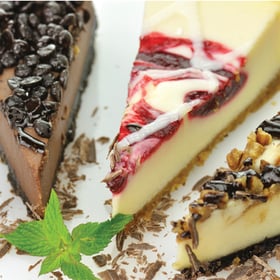 With a self-directed IRA, a well-deserved retirement can be a piece of cake (and just as rewarding) if you pay attention to these three simple reminders:
Plan ahead: The earlier you start planning and saving for retirement, the better. In the beginning, your plan may be about how much to save. The sooner you start—even in small bites—the longer the assets in your IRA or retirement savings plan get to grow. Later on, you'll be planning for when and where you want to retire, and how much money you'll need for a comfortable retirement.
Invest widely: Self-directed IRAs give you the freedom to choose your own investments' "flavors." Rather than being limited to a narrow range of stocks, bonds, and CDs, you can invest in a wide variety of assets, from real estate to precious metals to private placements. Whatever your investing strategy and risk tolerance, you can accomplish it with a self-directed IRA.
Educate yourself: The more you know about self-directed IRA rules and about the investments you're making, the better prepared you are to make the right choices. Before you invest in anything, be sure to do your due diligence. This includes researching the investment, asking detailed questions of the person selling it, and understanding the risks involved (like triggering that nut allergy). Working with qualified financial, tax, and legal advisors is a good idea, and you can also take advantage of the investor education materials available from the U.S. government and in The Entrust Group's Learning Center.
Download your free copy of our report on due diligence to learn more about how to get started ensuring your retirement is a little slice of heaven, a la mode.