Why Smart Investors Use The Entrust Group For Their Alternative Investments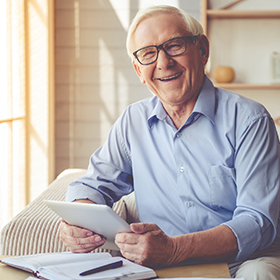 Estimated reading time: 2 minutes
Everyone here at The Entrust Group plans to start 2019 with the same commitment to outstanding customer service, investor education, and account administration that has stoked our customers' loyalty for the last 36 years.
Putting You First
Putting customers first starts with putting you in control of your investments. That is at the heart of self-direction. We neither limit nor dictate your investment choices. Unlike banks or brokerage houses, we offer the broadest range of investment options allowed by the IRS in tax-advantaged retirement accounts. Some of our customers' most popular investment choices include:
Real estate: residential, commercial, mortgage notes, and more
Private placements: LLCs, private stock, land trusts, and more
Precious metals: gold, silver, platinum, and palladium in the form of coins, bullion, and bars
Energy: wind, solar, oil and gas

In addition to individual investors, we work with professionals (retirement and financial advisors, real estate agents, brokers, CPAs, tax advisors, etc.) so they can introduce the benefits of self-direction to their clients.
Our trained staff understands the self-direction process inside and out. We have a strict program of training and exams in place to ensure that their knowledge of state and federal banking regulations and industry practices is always up to date.
Whether on the phone, online, or in person in one of our five offices nationwide, you will always find a friendly, informed professional to answer your questions.
Giving You Online Tools
Thanks to our robust online portal, you have access to your account information 24/7. We constantly are improving our online portal to add more functionalities and make you life easier. Here's a few of the many things you can do via our Entrust Client Portal: complete a real estate transaction, download statements, request a distribution, pay an invoice, etc.
Deepening Your Knowledge
Our website is also where you'll find our acclaimed Learning Center. It is chock full of interesting and informative articles, whitepapers, videos, and FAQs on an astounding array of investment topics. Want to know about investing in precious metals? Wondering how much you can contribute to your IRA in 2019? Want the lowdown on self-direction? Our Learning Center is home to resources on all of those topics, and many more.
We also host webinars and participate in trade shows where you can meet and engage with Entrust's professionals as they share their knowledge and insights. Our annual educational class, IRA Academy, provides retirement and financial professionals a thorough grounding in current IRA rules and regulations, the underlying legal concepts, and and everything else they need to better serve their clients who hold an IRA.
Administering Your Accounts Accurately and Promptly
Quality and integrity are two of Entrust's values. That means we stress professionalism, quality, and timeliness in serving our clients. We exercise integrity, confidentiality, and reliability.
Nowhere are these values more obvious than in ensuring we keep accurate records and submit complete and timely reports to the IRS and any other regulatory entity.
And let's be clear: administration is all that we do. Entrust does not recommend any investment or asset. Ever. That too is part of putting our customers in control of their investments.
Putting You in Control
The words of our CEO and founder, Hugh Bromma, are as true today as they ever have been: "Our mission is to provide personal, professional services and education that empower clients and give them the administrative capabilities to control their tax-enhanced investment choices."
Come take a look yourself and get started with Entrust today with a free consultation from one of our experienced Self-Directed IRA professionals. It's your IRA, your way.