Test Your Knowledge: A Pop Quiz for Self-Directed Investors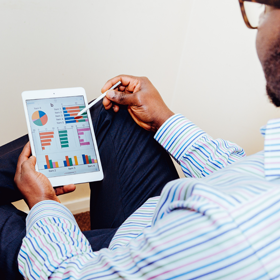 Estimated reading time: 4 minutes
Here at The Entrust Group, we are proud of our commitment to investor education. And like most teachers, we occasionally want to measure our students' comprehension. So, we've written a short pop quiz about Self-Directed IRAs. Here it goes...
Questions
Self-direction refers to your ability to navigate across town without using your car's GPS.

True ☐ False ☐
Real estate is the most popular investment held by The Entrust Group clients in their Self-Directed IRAs.

True ☐ False ☐
The IRS lets you rent a house owned by your IRA to your grandchild.

True ☐ False ☐
You are allowed to own palladium in a Self-Directed IRA.

True ☐ False ☐
Self-Directed IRAs are most appropriate for people with a background in investing.

True ☐ False ☐
The best Self-Directed IRA administrators offer investment advice.

True ☐ False ☐
Answers
False. In the retirement savings arena, self-direction means that you have control over the assets you own in your retirement savings accounts. Most banks and brokerage houses limit you to owning stocks, bonds, or mutual funds in your IRA or other qualified retirement savings plan. Self-direction opens up a world of investment choices and lets you invest in what you know best.
True. Real estate is a popular choice for many reasons. It gives you:
A wealth of options – You can own residential or commercial property, open land, REITs (Real Estate Investment Trusts), or instruments like mortgage notes.
A tax-advantaged revenue stream – If you buy rental property, the revenue you earn is not taxed until you begin taking distributions from a Traditional IRA and it is never taxed if you own the asset in a Roth IRA.
Return on investment – In 2017, Entrust clients who sold real estate in Florida realized an average 58% ROI and in Georgia 41%. In California, ROI averaged 23% and 15% in Colorado.
False. This a prohibited transaction because your grandchild is a "disqualified person" according to the IRS. Disqualified persons include you, your spouse, your linear ascendants and descendants and their spouses, as well as various other entities. Learn more about prohibited transactions.
True. You can own four different precious metals: gold, silver, platinum, and palladium. Gold is by far the best known precious metal. Used for centuries as currency, it remains a store of value and investors use it as a hedge against inflation and to diversify their portfolios. Silver serves the same purposes, and has strong industrial demand as well. Platinum and palladium may be less well known, but are essential for manufacturing catalytic converters and other industrial purposes. Gold and the three "white metals" are all approved by the IRS as assets in an IRA.
False. Self-Directed IRAs are appropriate for anyone who wants to control the type of investments the use to save for retirement. Having more control does mean taking more responsibility for evaluating your investment choices through a process called due diligence. The Entrust Group is committed to helping clients understand the broad spectrum of investments available through webinars, workshops, and educational materials in our Learning Center.
False. Administrators like Entrust would never recommend, endorse or sell an investment. Entrust is here to provide you with custodial and recordkeeping services. Self-direction puts the IRA holder on the driver's seat of locating, conducting due diligence and choosing the investment for your IRA. Our professionals are, however, trained and up-to-date on state and federal regulations covering retirement savings accounts. They are ready to help answer any general question as well a point you to resources regarding the rules governing IRAs.
Bonus Question
The Entrust Group is a leader in Self-Directed IRA administration.
True ☐ False ☐
True. We are a pioneer in self-direction and have retained our leadership position for more than 36 years. Clients trust us to deliver timely, accurate, and complete administrative and reporting services. They know they can rely on us to answer questions about what self-directed investors can and cannot do, and to point them toward trustworthy sources of information.
Visit our Learning Center for additional educational resources for investors including guides, whitepapers, FAQs, webinars and more!