Test Your Knowledge: What You Can and Can't Do With a Real Estate IRA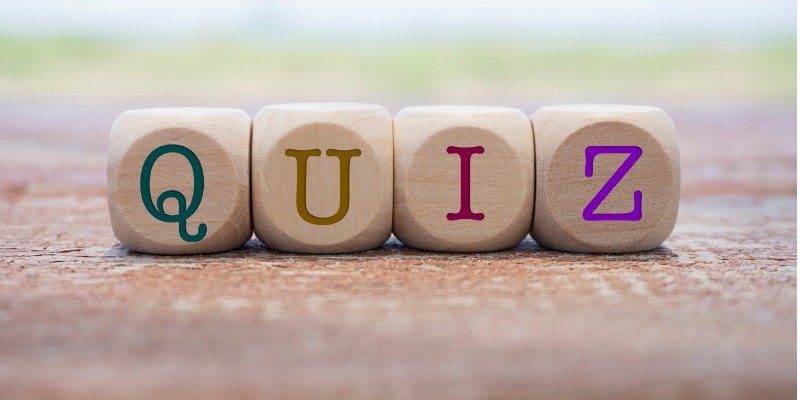 Reading time: 4 minutes
When you invest in real estate using an IRA, you benefit in many ways: the revenue stream from rental income isn't taxed and the growth in market value isn't taxed as it accumulates. Better yet, the growth from the sale of the property while inside an IRA escapes taxation.

But be careful! There are also a few pitfalls that can jeopardize the tax-advantaged status of those accounts.
If an IRA engages in a prohibited transaction, the IRA ceases to be an IRA as of the first of the year the prohibited transaction occurs. This determines the kind of transactions you can undertake with your assets, and the people you may deal with.
Here's a little quiz to test your knowledge of both prohibited transactions and disqualified persons.
---
Question #1
The IRS defines "disqualified persons" as the account owner's "immediate family."
Answer #1
False. The list of disqualified persons is much more comprehensive.
It includes:
The account owner's spouse
The accounts owner's lineal ascendants and descendants and their spouses. This means the account owner's own parents, children, grandchildren, and great-grandchildren
Plan service providers and fiduciaries, such as advisors, custodians, and administrators
An entity in which the account owner owns at least 50% of the voting stock, whether directly or indirectly. "Entity" includes corporations, partnerships, estates and other legal forms of ownership
An officer, director, partner, or anyone who owns 10% of an entity owned by the IRA
---
Question #2
The IRS bars IRAs from engaging in business with disqualified persons because these transactions are considered "self-dealing."
Answer #2
True. This rule is part of the IRS "prohibited transaction" regulations, intended to prevent account owners from conducting business for the purpose of personal gain or self-dealing, rather than saving for retirement. The thinking is that when a spouse or child, for example, profits from a transaction with the IRA, the account owner also profits.
---
Question #3
When a disqualified person engages with assets held in an IRA, it is called a prohibited transaction.
Answer #3
True. Disqualified persons and prohibited transactions go together like salt and pepper. When you hear "disqualified person" think "prohibited transaction" and then think twice about proceeding with the transaction.
---
Question #4
It's all right to lease an apartment in the multi-family building owned by my IRA to my daughter as long as she goes through a rental agency to complete the transaction.
Answer #4
False. Regardless of how she rents the apartment, your daughter is a disqualified person. You may not sell, exchange, or lease a property owned by your IRA to a disqualified person. This is considered a prohibited transaction under the rule that bars the transfer of any IRA income or assets to, or use by or for the benefit of a disqualified person.
---
Question #5
It would be a prohibited transaction to hire my grandchildren to mow the grass at the vacation cottage owned by my IRA.
Answer #5
True. Any provision of goods, services, or facilities by a disqualified person (your grandchildren are lineal descendants) to an asset owned by your IRA is a prohibited transaction.
---
Question #6
Selling to a family member is prohibited, but buying from a relative is all right.
Answer #6
False. A disqualified person cannot be involved with either side of the transaction.
---
Question #7
I am able to borrow money from my IRA.
Answer #7
False. This would be a prohibited transaction under Internal Revenue Code Section 4975.
---
Question #8
I can transfer a rental property I own personally to my IRA.
Answer #8
False. This is considered a prohibited transaction. Your IRA cannot transfer property that you currently own.
---
Question #9
The penalty for engaging in a prohibited transaction with a disqualified person is a 10% tax on the total value of the asset.
Answer #9
False. The penalties for engaging a prohibited transaction with a disqualified person are far more serious and costly. If the IRS determines that you have entered into a prohibited transaction at any time during the year, the account:
Stops being an IRA as of the first day of that year. Even if the prohibited transaction occurs in December, your IRA will be considered invalid as of January 1.
Will be treated as having distributed all its assets to you at their fair market value on January 1. If that value is more than the basis in the IRA, you will have a taxable gain that is included in your income.
---
Question #10
The prohibited transactions rules mean that you cannot partner with anyone else in order to purchase real estate in your IRA.
Answer #10
False. You have several ways to partner with others to purchase alternative assets. This is particularly useful for real estate assets, which tend to have high purchase prices. You may partner with:
Another investor: This not only gives you access to financial resources, it can be a way to share the risk and to learn from each other
A relative: Despite not being able to buy from or sell to a disqualified family member, you are allowed to partner with family members to purchase a new investment
A group: Depending on the cost of the asset you are interested in, you may need more than one partner
---
Results
How did you do? If you got 10 out of 10, congratulations! And if you stumbled on a question or two, take heart from knowing that you just improved your understanding of disqualified persons and prohibited transactions.
Learn More with Entrust
The Entrust Group is committed to improving self-directed investors' knowledge. You can read more about everything Self-Directed IRAs on our Learning Center. It's your resource for articles written by industry experts, FAQs, webinars, and reports on topics from real estate investment trends to investing in precious metals. It's all free and available online when you want it.