This Labor Day, We're Thinking About Retirement Security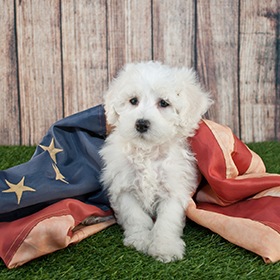 Estimated reading time: 2 minutes
No matter what the calendar says, Labor Day is the unofficial end of summer here in the U.S. and students are back in school. The college football season is underway. For fashionistas, it marks the last day one should wear white, linen, or seersucker. More importantly, the first Monday in September is the day we celebrate the value of work and the people who do it. Oregon was the first state to make Labor Day an official holiday, in 1887 and the first Labor Day parade was held in New York City. By the time it became an official federal holiday in 1894, 30 states officially celebrated Labor Day.
While barbecues and picnics are more typical ways to celebrate Labor Day, why not celebrate the value the hard work by putting some money aside for the time when you won't have to work as hard—your retirement?
Sure, Social Security was another triumph for the labor movement, but chances are, your Social Security checks alone won't guarantee your dream retirement. These days, everyone needs to have their own personal retirement resources. That is what pensions, 401(k) plans and Individual Retirement Accounts (IRAs) are all about.
A self-directed IRA lets you save for retirement and it lets you make the decisions about what kind of assets you hold in the account. You can invest in what you know; anything from real estate to precious metals.
Opening a self-directed IRA couldn't be easier. You can do it in less than 10 minutes on The Entrust Group website.
Once your IRA is open and funded, Entrust takes care of all the recordkeeping and reporting. You can monitor your account and make transactions easily online. Entrust also provides a wealth of educational materials to help you understand the different kinds of investments you can make—everything from stocks and bonds to real estate and precious metals—and the regulations that govern IRAs.
You can also talk with one of Entrust's trained staff members by phone or visit one of our seven offices nationwide. Either way, you will receive up-to-date information about how self-directed IRAs work. The one thing you won't get from Entrust is suggestions about what to invest in. With a self-directed IRA, that is your decision. Your financial or retirement planning professional can help you with that.
While you're taking it easy on Labor Day, take a few minutes to visit on The Entrust Group website and open a self-directed IRA. Because after all, Labor Day is also about being able to enjoy not working.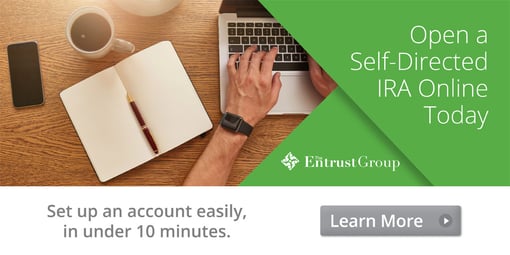 Please note: Entrust offices will be closing at 3:00 PM (PDT) on Friday, Sept 2, and closed all day Monday, Sept 5, in observance of the Labor Day holiday. Normal business hours will resume Tuesday, Sept 6.