Top Strategies to Guard Your Self-Directed IRA Against Fraud and Scams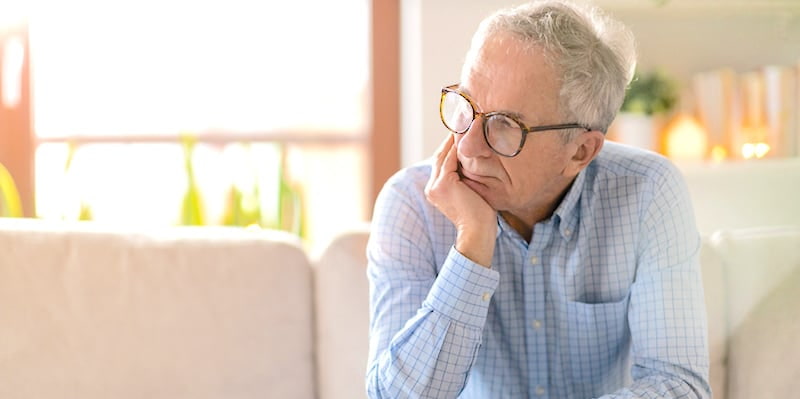 Estimated reading time: 6 minutes
Did you know researchers estimate almost 60 million people have an IRA, and there are over 12 trillion dollars in these accounts? With this much money at stake, it's no surprise retirement accounts are a popular target for scammers and fraudsters looking to take advantage of retirees.
Self-directed IRAs (SDIRAs) allow investors to invest in alternative assets in a tax-advantaged way. When self-directing a portfolio, however, the investor is responsible for conducting due diligence and making investment choices. SDIRA providers administer the paperwork for the account and make it possible for an investor to have an SDIRA, but they do not qualify any investments or make recommendations.
Being responsible for selecting and managing the investments in your SDIRA opens opportunities for scammers to reach out with fraudulent investment offers.
SDIRAs have provided amazing opportunities for investors to grow their portfolios in a tax-advantaged way since the 1970's. With some careful planning, education, and due diligence, there is no doubt that they can still be great vehicles for retirement growth today.
Steps to Protect Your SDIRA from Fraud
Let's take a look at these four important steps to help you keep your SDIRA safe.
Vet Your Investments Carefully
Investing can be exciting, especially with the wide variety of options you can invest in with an SDIRA. But it is important to always keep your eyes focused on your goals and remember that you are responsible to choose and vet your investments.
While there is no single strategy to remove the risk of an investment, there are a few things to keep in mind when you are researching possible offerings:
Watch out for unsolicited investments. If someone seeks you out and asks you to invest, be careful.
Be on the alert for any investment that comes with guaranteed returns or returns that seem too good to be true. If someone promises high rewards for an investment they claim has little or no risk, they may be a scammer.
Read carefully for any language that might imply that the IRS approves an investment. The IRS does not endorse investments.
Be wary of an investment opportunity that requires you transfer all of your account to a single product or person. This is a common strategy for a fraudulent investment.
Check your SDIRA account statement carefully. It is always important that you are aware of your retirement funds, and with an SDIRA, this is especially important since you are managing the investments.
Trust your instincts and ask questions. You are the investor, and you can always ask for more details or walk away if something doesn't seem right.
For more details on how to effectively vet your investments, download our due diligence guide. It includes a list of questions and resources to help guide you throughout the process.
Choose a Reputable SDIRA Provider
Choosing a provider is an important decision. Because this is a growing field, there has been an explosion of SDIRA custodians and administrators in recent years. But not all providers are created equally. When choosing an SDIRA provider, consider how long they have been offering SDIRAs, the credentials of their staff, and their support for SDIRA investors.
To protect your investments, it is important to be careful of anyone who implies that an SDIRA provider can find you investments or protect your investments against losses. Although SDIRA providers cannot do due diligence or advise about investments, they can provide educational resources to make sure their clients understand the risks and benefits of an SDIRA. Entrust has a Learning Center designed to answer any questions investors may have about their SDIRA.
Entrust has been providing self-directed, tax-advantaged accounts for over 40 years. Our team is committed to working with you as you embark on investing with self-directed retirement accounts. We are proud to be in the business of providing recordkeeping, individualized service, and educational resources so our clients can choose investments that help them meet their goals.
Understand the Rules and Regulations of SDIRAs
Self-direction gives you the power to invest in things that leverage your knowledge and expertise, but it also requires you know the rules and regulations for SDIRAs. If you do not know the rules and regulations, you may be more susceptible to investing in fraudulent investments.
For instance, understanding the types of precious metals that can be held in an SDIRA is essential when selecting precious metals. And knowing the rules for managing real estate investments purchased with an SDIRA, means you can choose and manage investments in a way that satisfies the rules. Knowing the rules of investing with an SDIRA can also help you be more aware of the signs that an investment could be fraudulent.
Different tax-advantaged accounts also have different rules. For example, while an investor may be able to take a loan from an individual self-directed 401(k), investors cannot take a loan from an IRA. Taking the time to research your role in directing and managing your portfolio is essential, and Entrust's SDIRA rules page is a great place to start.
Consult with Financial and Legal Advisors You Trust
Consulting with financial and legal advisors can help you design a strategy that works toward your long-term retirement goals. The advisors you choose can have a big impact on your retirement planning. Not all advisors are equal. It is important to carefully vet advisors to determine if they have your best interest in mind.
Researching and getting references can provide some peace of mind when selecting advisors, but it is also important to stay engaged with how your portfolio is being managed. Trust your gut, and never hesitate to ask questions about anything that does not seem right.
Selecting financial and legal advisors who are fiduciaries can be another way to work toward safeguarding your portfolio. Fiduciaries are required to act in your best interest rather than simply sell you a financial product. Developing a relationship with your banker can also be part of a useful strategy to mitigate fraud, because they are the first people who may notice changes with your account.
To find out more tips to help you avoid IRA fraud, watch a replay of our recent webinar, Protecting IRA Investment Fraud and Scams.
KEY TAKEAWAYS

Vet Your Investments Carefully

Choose a Reputable SDIRA Provider

Understand the Rules and Regulations of SDIRAs

Consult with Financial and Legal Advisors
The Elderly and Financial Abuse
Everyone is vulnerable to financial scams, but the elderly can be a particularly vulnerable population. As the baby boomer generation enters their retirement years, the senior population in America is growing. With so much of their savings invested in retirement accounts, this group can be a specific target for scammers and fraudsters.
Financial abuse can take many forms. Stealing financial information and identity can happen in many ways including asking for information over the phone or email. It can also include stealing financial documents. Financial neglect and exploitation, while not expressly stealing, are also financial abuse. When an elderly person's bills and expenses are ignored or mismanaged, the elderly person is financially exposed. This situation may open them up to manipulation.
Elderly persons dealing with cognitive issues are obviously at an even greater risk of financial abuse due to the likelihood that they may sign a document or engage in a financial transaction without their full consent or under duress.
Whether you are a senior or someone who cares for a senior, being aware of information about potential scams is an important part of keeping you and your family's retirement savings and investments safe. Download our in-depth information page on Protecting Elders from Financial Abuse that covers types of scams, potential perpetrators, tips for staying on top of financial matters, and resources to help protect you and your family.
Next Steps to Investing with an SDIRA
For investors who are willing to do the legwork involved in managing their accounts, the possibilities are endless. An informed investor is an empowered investor, and Entrust has been providing informed investors with SDIRA opportunities since 1980.
If you want to learn if an SDIRA might be a good strategy for you, check out our 5 Reasons SDIRAs Might Not Be for You. And don't let the title dissuade you. It also covers all the reasons the SDIRA might be a great option for you too.